MK Nature Center Visitor Center/Gift Shop

Visitor Center
Come inside the for hands-on activities like making animal tracks in the sand, touching animal pelts, antlers, horns and skulls.
See full body taxidermy mounts of Idaho wildlife including grizzly bear, cougar, mountain goat, wolf, elk, caribou, bald eagle, waterfowl, trout, salmon and more.
Gift Shop
Learn, shop, and support the Nature Center's educational program all at the same time! Our small but well-stocked gift shop offers a surprising variety of products.
Plush Animals | Socks and Hats | Field Guides | Jewelry | Toys | Posters | T-Shirts | Children's Books
All profits are used to support our educational efforts and we strive to buy local and environmentally friendly items.
Need more information? Contact Sue Dudley at sue.dudley@idfg.idaho.gov or 208-287-2900.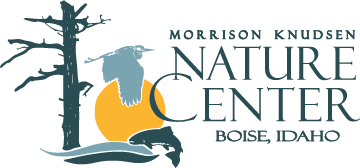 600 South Walnut, Boise, Idaho 83712
Phone: (208) 334-2225
Visitor Center/Gift Shop
Hours
Tuesday-Friday- 10 am - 3 pm
CLOSED: Weekends (winter only), Mondays, Thanksgiving, Christmas, New Year's Eve and Day