Education
So Much To Learn!
Learning about wildlife is something that many people enjoy. From identifying the kind of fish you caught to understanding the complexities of how wild creatures live their lives, Fish and Game offers many learning opportunities for students, educators and the general public.
Educational programs & learning opportunities: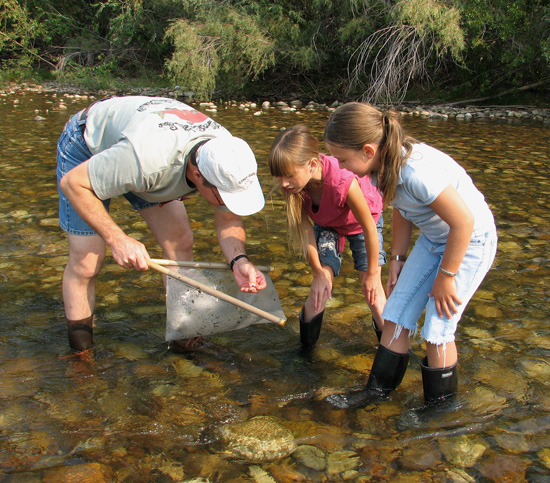 MK Nature Center's "Kids in the Creek" Program.
For a "Hands On" nature experience, visit:
Idaho Department of Fish and Game is offering two Project WILD workshops in Boise for adults who want to share the wonders of Idaho's natural resources with the next generation.

When it comes to bears and humans a strange bond exists. As infants we give our children stuffed bears, yet as adults many people fear being in the same woods where bears might be.