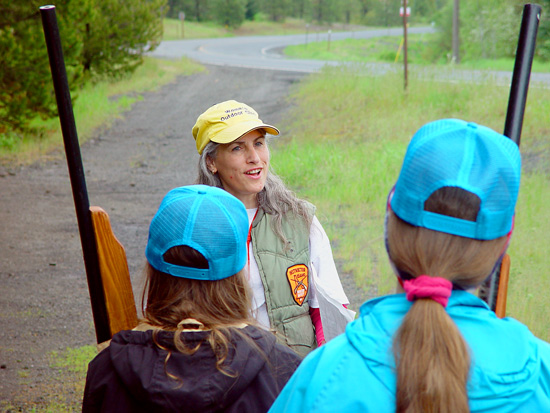 The heart of Idaho's Hunter Education Program is the corps of volunteers who provide the instruction. They stand as examples of what each hunter should be in ethics, behavior and responsibility to themselves, landowners, other hunters and the resource.
These special people choose to "give something back" by sharing skills, experiences, and their love of hunting with those new to the adventures ahead.
If you are interested in the future of hunting, in improving sportsmanship in the field and in overall improvement of the safety and well-being of hunters, THEN WE NEED YOU!
Basic qualifications require that an instructor be at least 18 years of age and knowledgeable about sporting arms, wildlife and hunting, as well as organizing and instructing youth. Applicants are subject to fingerprinting and a confidential background check by the State Department of Law Enforcement. See the Instructor Certification Application form.
Instructor Training/Certification
Instructor candidates receive eight hours of orientation and training in the techniques of teaching and administrative procedures associated with the program. Orientation will outline how to organize the class, select meeting sites, where to get assistance, publicity strategies, how to order supplies and get students registered and finally certified. Instructors will learn how to use lesson plans, how to teach using various methods, and how to employ effective teaching styles.
Instructor candidates must assist a certified instructor prior to being certified. Upon certification, the new instructor will receive an identification card, shoulder patch, instructor manual and a set of reference materials.
For more information about becoming an Idaho Hunter Education Volunteer Instructor, please call your regional Fish and Game office today.