Whether you are traveling to one of Idaho's mountains, forests, deserts, or rivers, to bird watch, view wildflowers, or snap a few photos - Idaho's Watchable Wildlife Program makes that experience as rewarding as possible.
The Idaho Watchable Wildlife Program is a part of Idaho Department of Fish and Game's Wildlife Diversity Program. It is guided by the Idaho Watchable Wildlife Committee, a collaborative group of local, state, and federal agency representatives and conservation organizations that promotes:
an appreciation for wildlife and their habitats,
wildlife-based tourism,
responsible wildlife observation ethics for the citizens and wildlife of Idaho.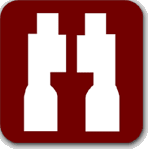 Look for the binocular sign along roads and highways to find areas for good viewing wildlife opportunities.