Wildlife viewing is a wonderful way to enjoy Idaho's great outdoors. Idaho Fish and Game and others provide a number of wildlife viewing opportunities for individuals, regardless of physical ability. Many of these wildlife viewing areas feature trails, viewing blinds, boat docks, restrooms, parking and other facilities designed to be accessible to everyone.
The list below shows the seven administrative regions of Fish and Game. Select a region you are most interested in to view the accessible sites and facilities in Idaho.
Accessible Viewing Sites by Region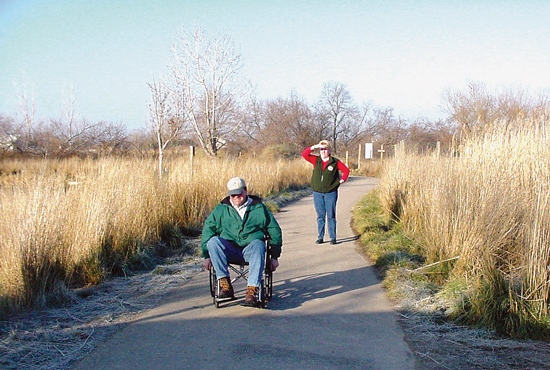 Greenbelt walkways allow access for the disabled.