Archers can stalk foam animals in the Foothills at Idaho Fish and Game's new archery range on the Boise River Wildlife Management Area, and other recreationists may notice some changes to trail use in the area near the range. 
The 20-target, walk-through range has stations dispersed throughout a mile-long course, and archers can shoot at varying distances at three-dimensional foam targets that imitate many of the animals they might hunt in Idaho. There is no charge to use the range. 
"We have the largest population base in the state, and Fish and Game didn't have a resource like this, up until this point," said Peter Ott, a Fish and Game senior wildlife technician at Boise River WMA.
Volunteers who helped build the range got an early look at it in late April as it was being completed. The range is 1.2 miles up the East Highland Valley road off of Idaho 21 about 9 miles miles from Interstate 84 off Exit 57.
"It's within 30 minutes of Boise to get up to the range. You can come all day if you want. You can come for an hour if you want. It'll be a good thing for the valley," said Chris Reichert, Treasure Valley Bowhunters Club President.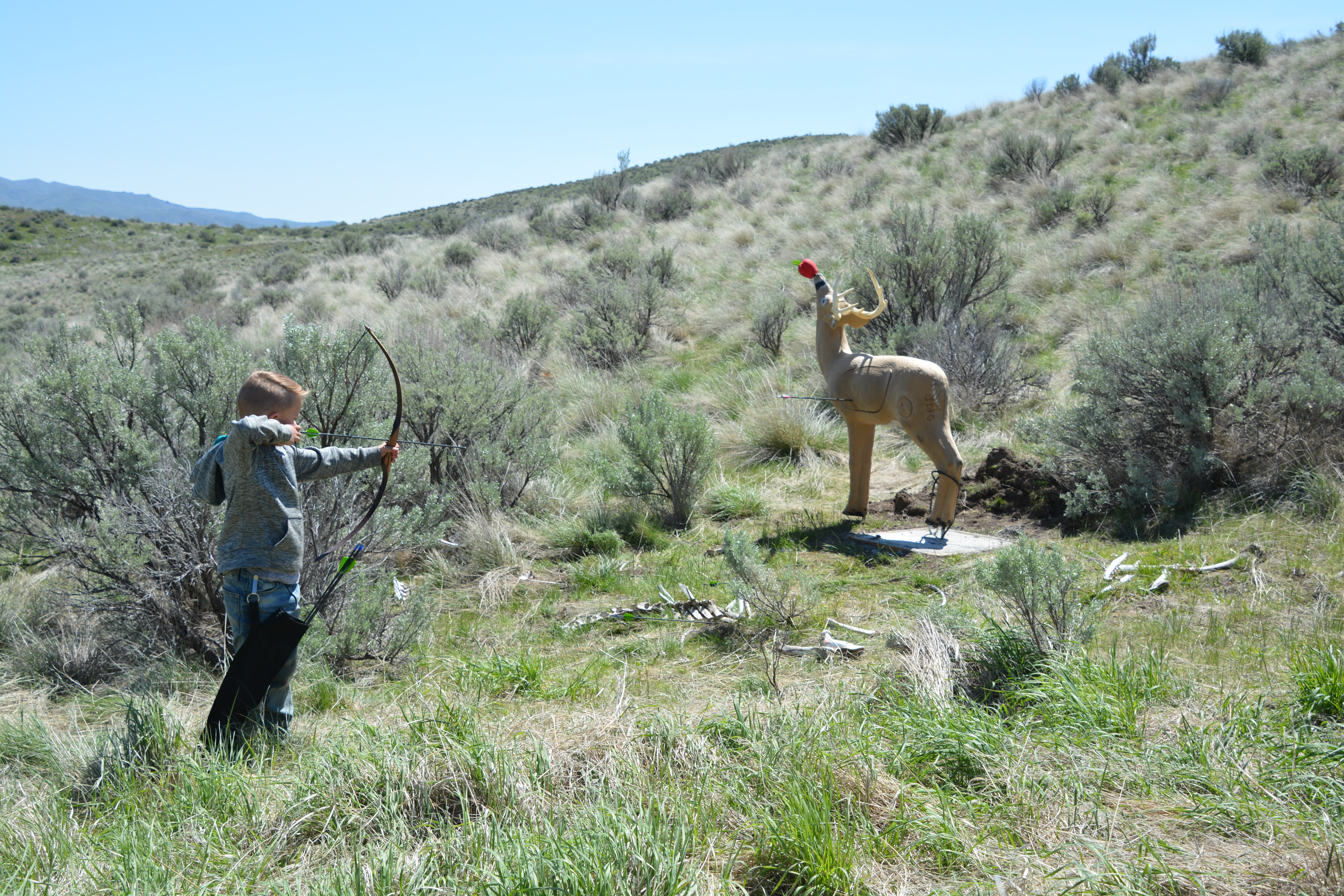 All skill levels welcome
The range was designed for both traditional and compound bows, (crossbows are not allowed), and it is friendly for archers of all ages and experience levels.
"Some of the shots are fairly challenging, but I would call it an intermediate range," Ott said. "It's not the most challenging course you will find, but it's not something you will get bored with after your first time through."
Near the start the of course there is a practice range where archers can take a few warm-up shots before walking the course. Broadhead arrows are not permitted on the course, but in order to meet that demand, there is a shooting lane on the practice range where archers can bring their own targets and use broadheads.
"One thing we saw a need for, as we did some outreach, was that there was nowhere in the Treasure Valley area where you can bring your own target and shoot broadheads at it," Ott said.
The range provides an outlet for both recreational archers and bowhunters who want to dial in their bows in advance of hunting season.
"We feel like this is a valuable asset," Ott said. "We have a variety of different targets out there, and a variety of different scenarios to prepare you for the field."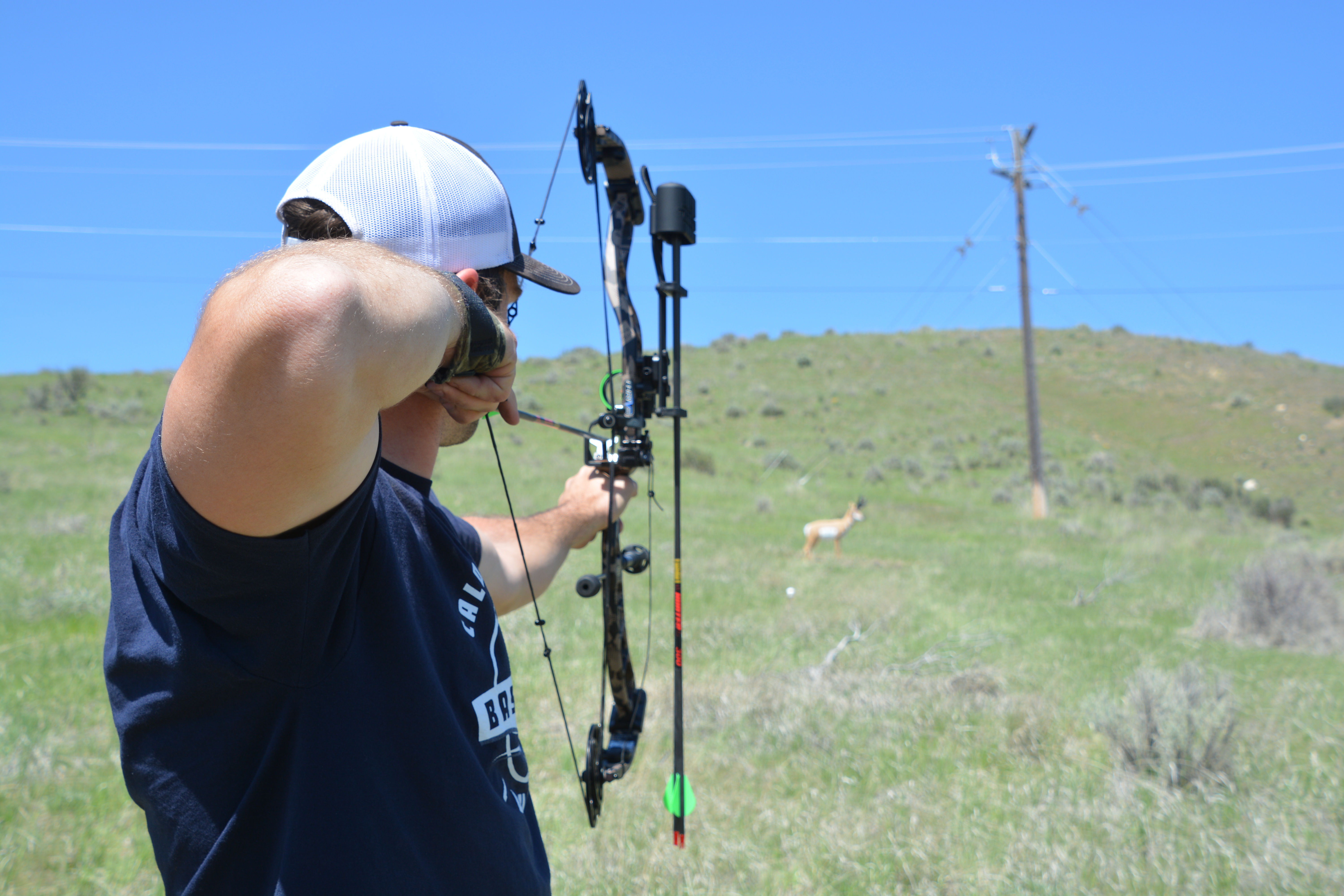 Season and hours
The Boise River WMA Archery Range is open from sunup to sundown from May 1 to Nov. 15, as long as the weather permits. The winter closure allows Fish and Game to limit disturbance of wintering big game by the public, which is the primary purpose for the WMA.
"At the management area, our number one objective is to provide winter range for mule deer, but number two is to provide opportunity for the sporting public," Ott said. "A lot of that opportunity comes in the way of hunting, fishing and trapping, but this archery range also ties into providing opportunities for the sporting public."
Outside of the range itself, facilities are limited: There are no restrooms or trash service. It is operated as a "pack-in, pack-out" facility, and Fish and Game officials are counting on the public's help to keep the facility clean. 
A collaborative effort
The archery range was made possible by a collaborative effort between Idaho Fish and Game, the Idaho chapter of Back Country Hunters and Anglers, the Idaho State Bowhunters, the Treasure Valley Bowhunters, the Idaho Traditional Bowhunters, and the City of Boise.
Fish and Game's funding for the project came from federal Pittman/Robertson funds, which are derived from the sales of hunting and shooting equipment, including archery equipment. Money derived from hunting and fishing licenses was not used to pay for the range. 
Foothills users will see some changes
The range has resulted in some trail reroutes for some users.
"In order to safely accommodate both archers and mountain bikers, a single section of West Highland Valley Trail #11 has been rerouted to the East Highland Valley road for bike traffic," Ott said. 
While this may affect some Foothills trail users, this property is owned by Fish and Game, and it's managed for wildlife habitat and wildlife-based recreation, which includes archery ranges. Signs have been placed to help Foothills users know where the range is located and what activities are allowed in the area.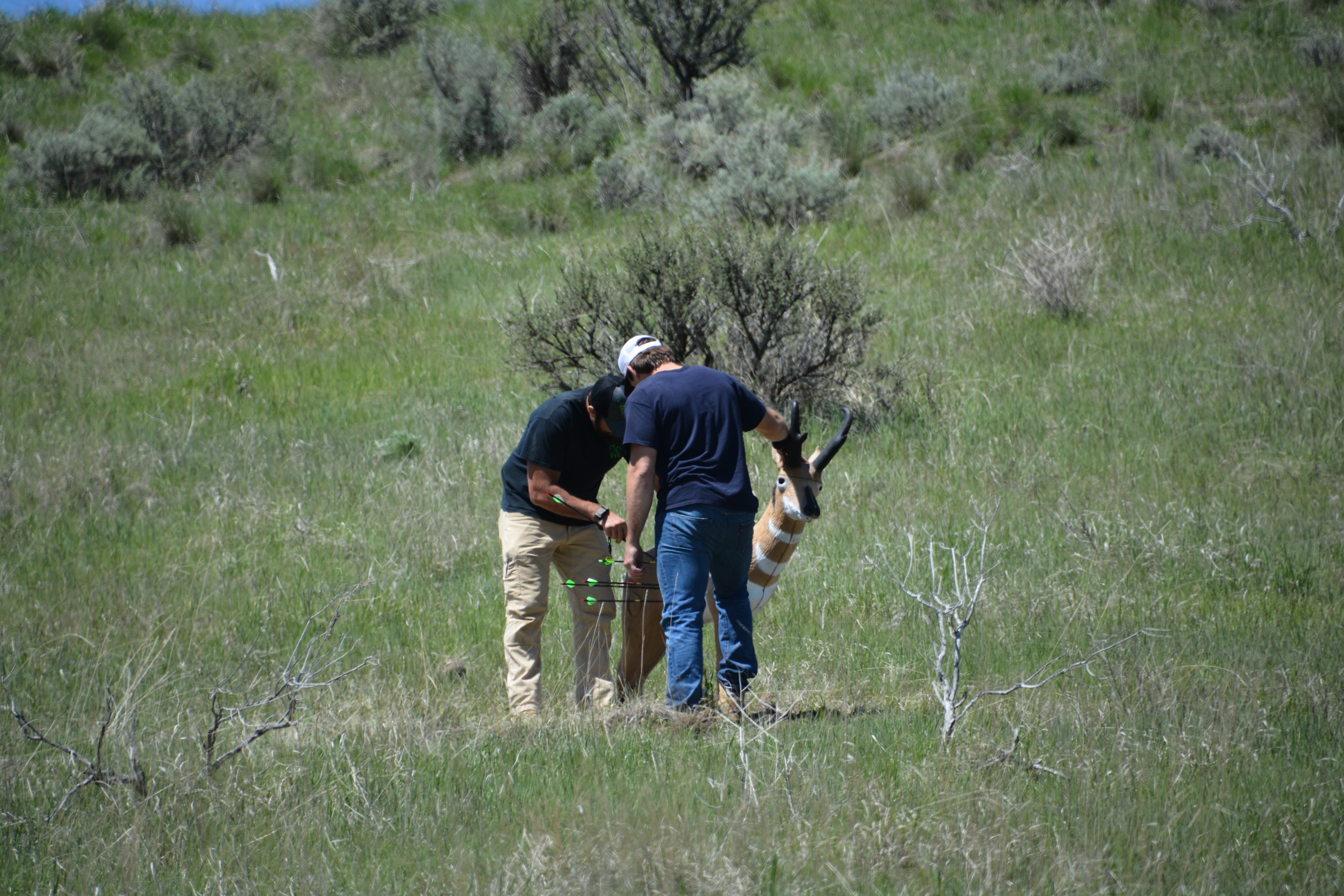 Volunteers helped make it happen
The four outdoors groups that partnered in the project donated both money and volunteer hours to help make the range a reality. Volunteers from these clubs put the finishing touches on the range in late April, and a few of them got a chance to take a trial run through the course after the work — which encompassed about 1,000 volunteer hours — was done.
"There's not a lot of 3-D target ranges around," said Jeri Sterkel, Secretary and Treasurer for the Idaho Traditional Bowhunters Club. "It's a great range. It's about a mile-long walk. It's a good hilly range, so bring your hiking boots."
Kyle Zibrowski, a Backcountry Hunters and Anglers member who recently moved to Boise from Minnesota, said he was impressed by the finished product.
"I'm new to the West — the mountains and this area — and I'm kind of in awe of that anyway, but this is without a doubt the best course setup and background that I've ever experienced," Zibrowski said. "I hope to get out here as often as possible."