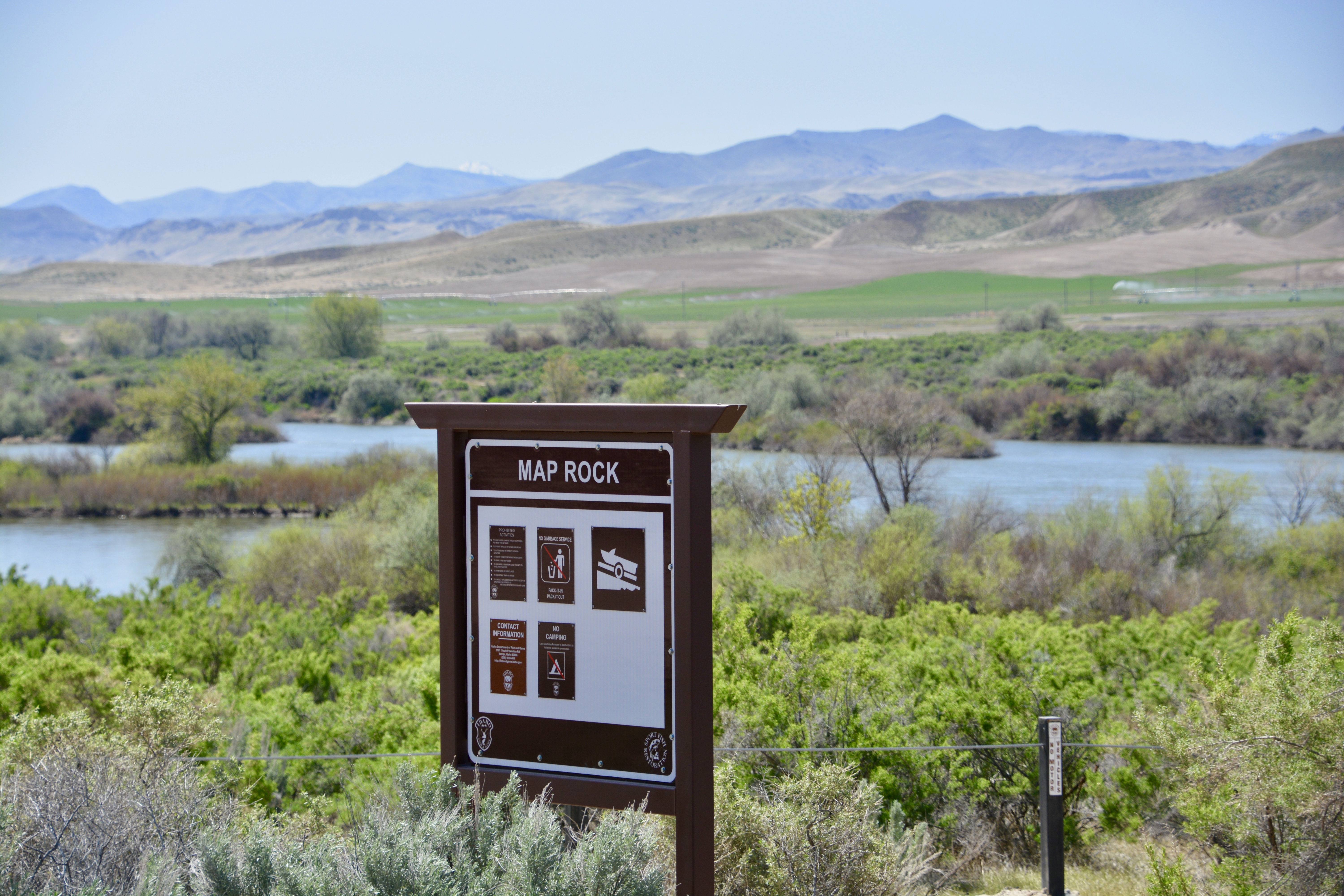 Map Rock recreation site on the Snake River south of Nampa reopened in April for anglers, hunters and other recreationists, and when people return, they will see a renovated site under different management. 
Map Rock is about 6 miles northwest of Walters Ferry along Map Rock Road on the north side of the Snake River. The site has a new boat ramp, parking areas, outhouses, solar-powered lighting and walk-in access to the Snake River, but camping is no longer allowed. 
The $111,000 renovation project is an attempt to improve and protect the site from damage caused by unmanaged access to the river, which had created a network of user-created roads and trails that were harming habitat.
"We were seeing negative impacts from a lack of management," Fish and Game Regional Fisheries Manager Joe Kozfkay said. "Driving along river banks compacts the soil and kills vegetation, and then the river starts eroding away the shoreline."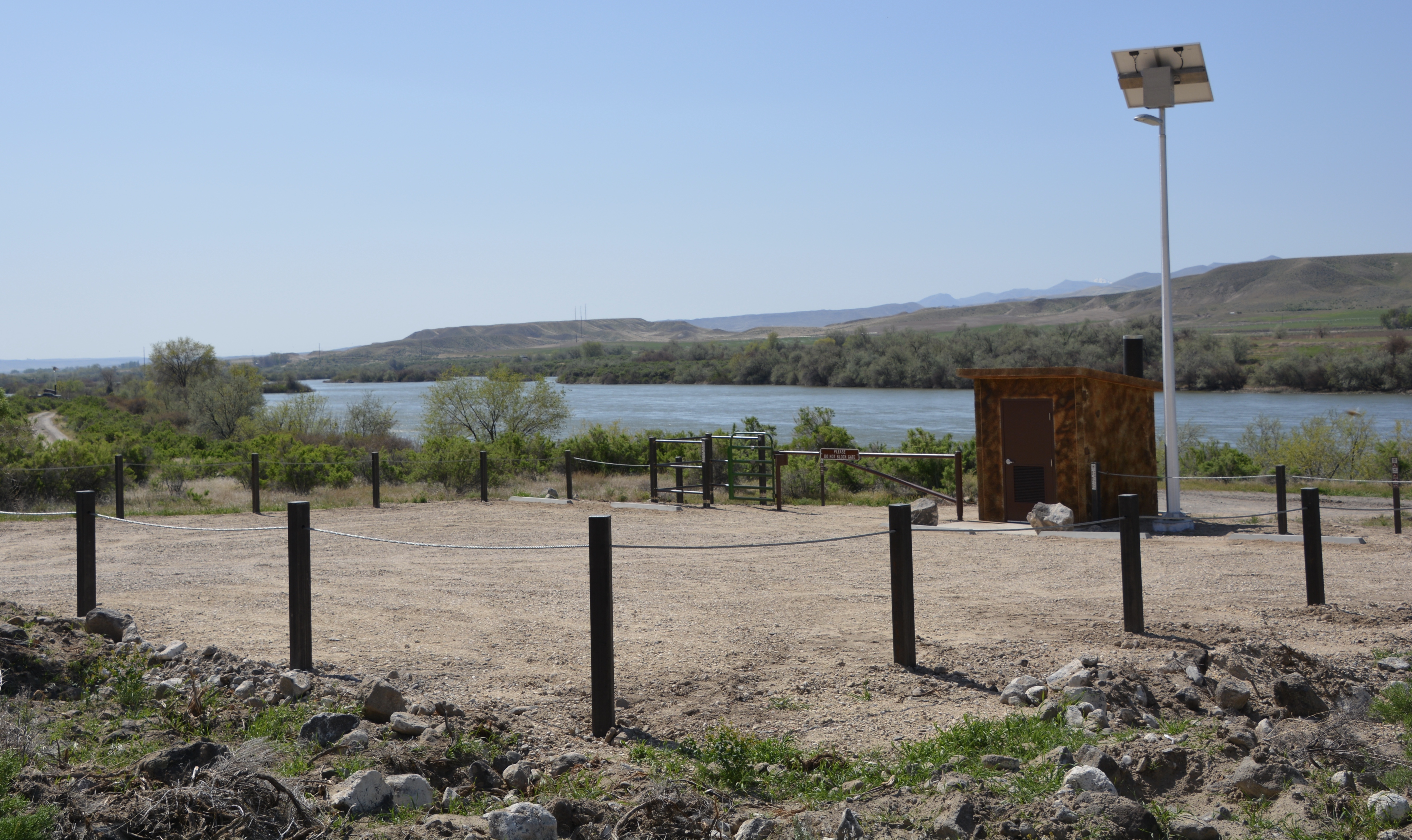 That's the primary reason why parking is now restricted to two developed parking lots, and other areas are fenced off from vehicle access. Anglers can still take a short walk from the parking areas to hit fishing spots along the river. 
Boaters also get a new boat ramp to replace the old one that had deteriorated to the point is was difficult to back a trailer and launch a boat there. The new ramp is grooved for good traction and water drainage, which is important during fall and winter when it's used by waterfowl hunters.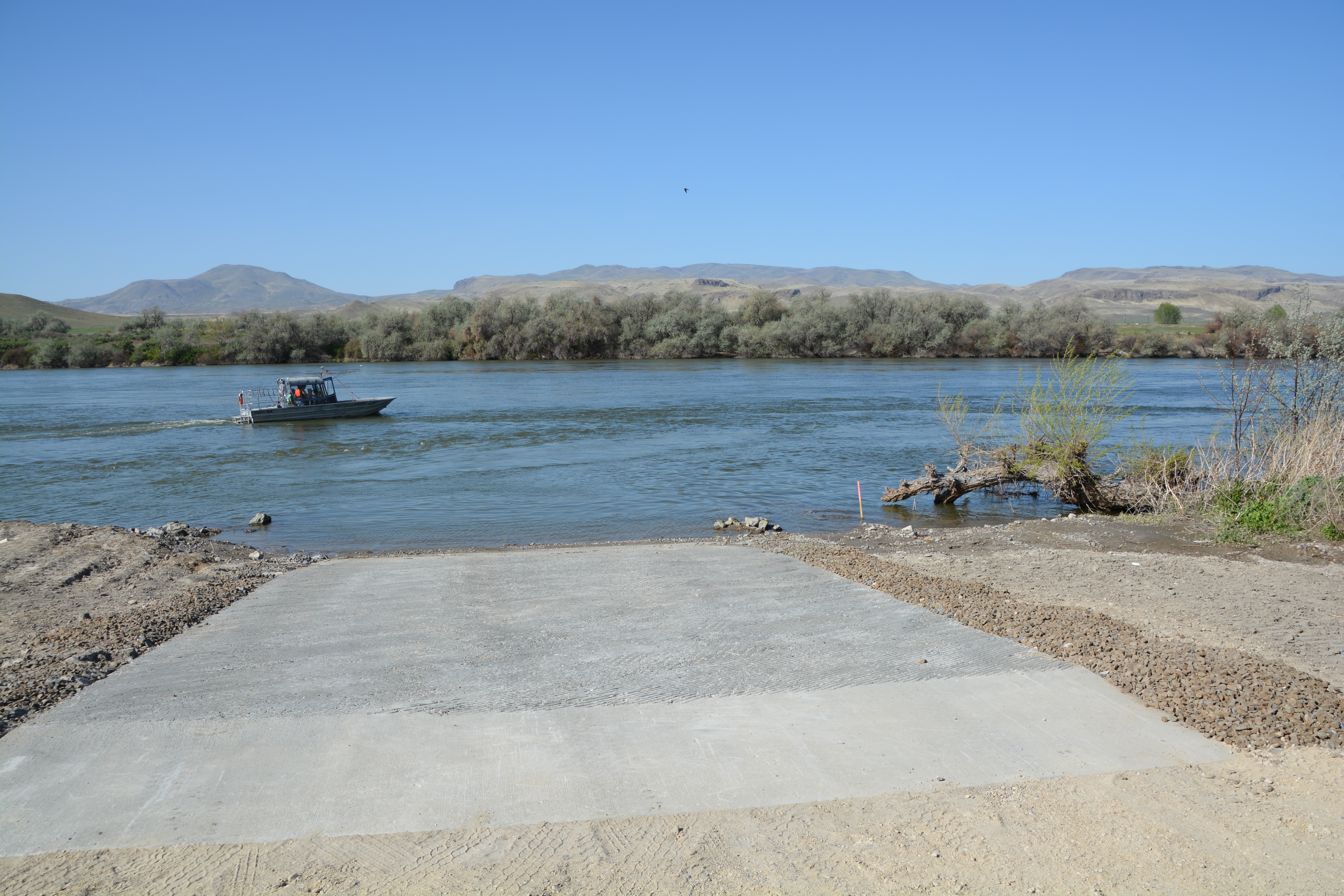 Camping was eliminated at the site because it was never intended as a campground, and some campers were overstaying the former four-day limit. 
Fish and Game Senior Conservation Officer Craig Mickelson said over the last few years camping violations have gotten worse and small groups of people, whom he described as "homesteaders," stayed too long, left trash, created new four-wheel-drive roads and deterred ethical hunters and anglers from using the site.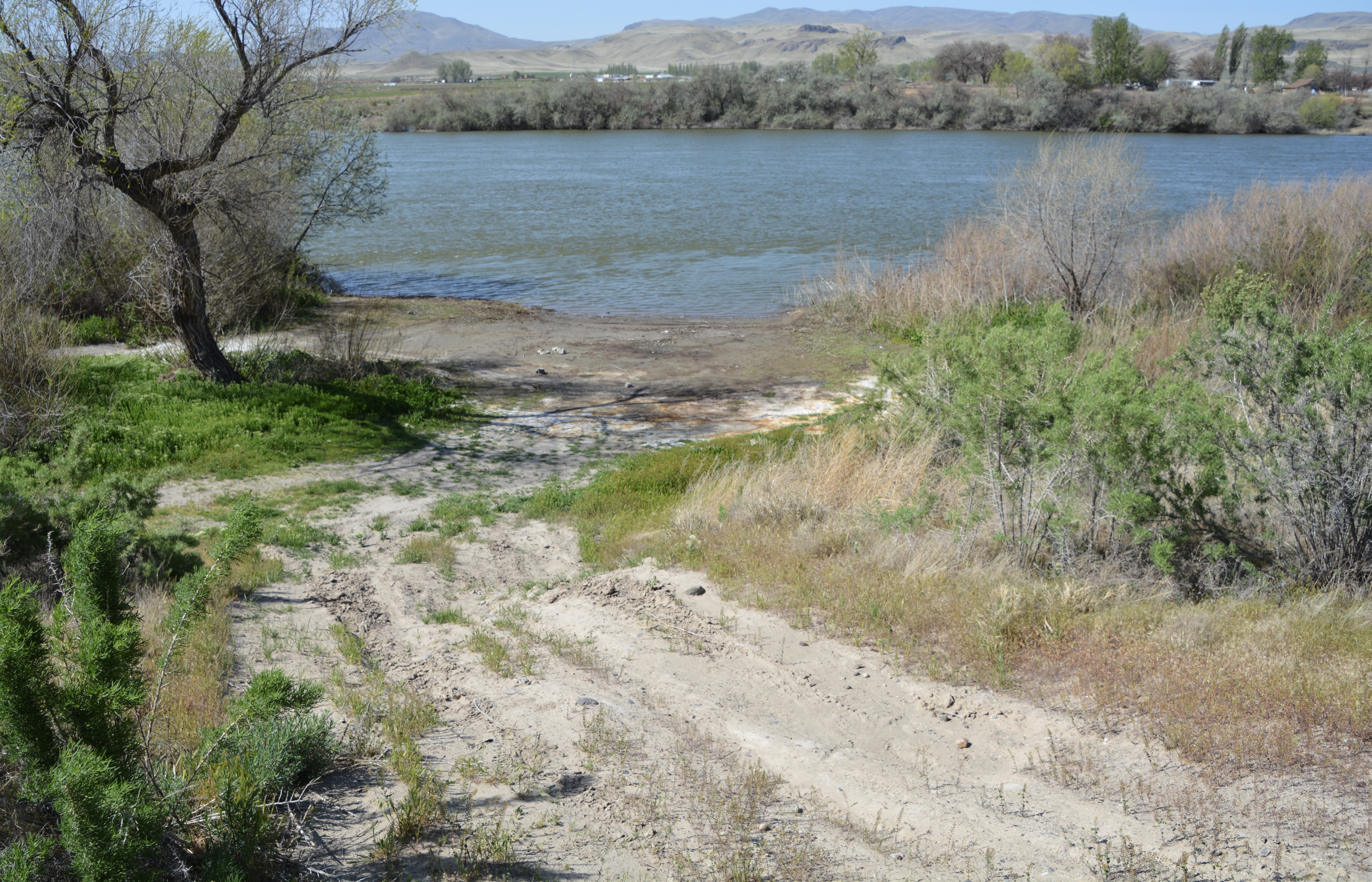 CAPTION: Pioneered roads to the river have left denuded shorelines and bank erosion.
Kozfkay said the change in usage may ruffle some people who prefer to drive to the water's edge to park and fish, but the intent is to improve the area for anglers, hunters and wildlife. 
"We don't like to block off areas, but we have to have balance," he said. "We are not doing this to penalize anglers, but to promote wildlife and habitat."
Idaho Fish and Game's engineering staff re-envisioned the area to accommodate fishing and hunting access while repairing previous damage. Old roads were obliterated and fencing installed so vehicles can not go outside of designated parking areas. Solar powered lights were also installed in the parking areas for added safety and security. 
Fish and Game's Project Engineer Jon Whipple said parking lots were built far enough from the river to keep them out of the flood plain, and the lower parking area was added to continue easy access to some popular bank fishing spots. 
Kozfkay said the renovated site will provide a more "family friendly" atmosphere so people can enjoy a day fishing on the Snake River, and waterfowl hunters will have a safe, modern boat ramp to use during hunting season. Night fishing is still allowed at the site, but people can not set up a camp while night fishing. 
Map Rock is one of five Fish and Game boat ramps and access points along 18 miles of popular fishing waters between Walters Ferry and Marsing. They provide anglers with access to prime smallmouth bass and catfish spots on the river and gives float boaters the option of how far they want to go in a day of fishing or hunting. 
Other boat launches and access sites between Walters Ferry and Marsing include: 
Walters Ferry: South side of the river off Idaho 45 about 19 miles south of Nampa. 
Bernard Landing: 6 miles downstream of Walters Ferry off Idaho 78 on the south side of the river. 
Marsing Access: 4 miles southeast of Marsing on the south side of the river off of South Bruneau Highway. 
Trapper Flat: 10.7 miles downstream of Walters Ferry, north side off of the river off Map Rock Road. Note: This ramp is suitable for small boats, but tough to launch larger boats and also has problems with aquatic weed accumulation during warmer months.