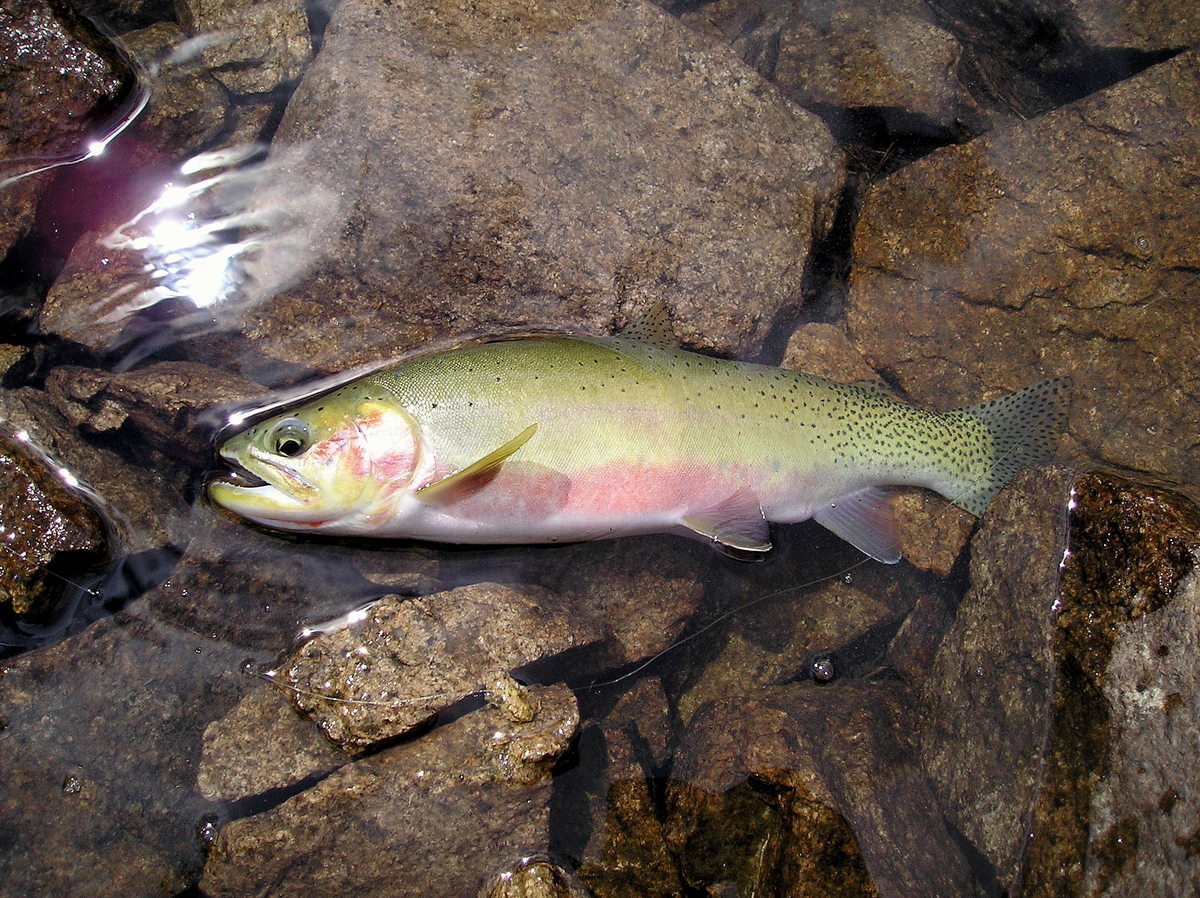 Fishing alpine lakes is a great reason to strap on a backpack and hit the trail. There's nothing quite like the experience of catching a trout in Idaho's backcountry, but with more than 1,000 high mountain lakes that hold fish in Idaho, deciding on a destination can seem daunting. If you don't know where to start, the Idaho Fishing Planner might help narrow your search. First, filter the list of waters for "high mountain lake", then add more filters like "Region" and the fish species to further narrow the list.
Before you lace up your hiking boots, a little pre-trip planning is in order. By asking yourself a couple of questions, you can whittle down your list of possible fishing spots:
How many days do you have to spend in the backcountry?
How far are you willing to hike? Know your abilities and hike accordingly. Keep elevation gain in mind, as altitude can make a big difference on the trail.
Once you've answered those questions, it's helpful to split high mountain lake excursions into three categories: day trips, short multi-day trips, and extended trips. Here is a basic breakdown for each, and some things to consider: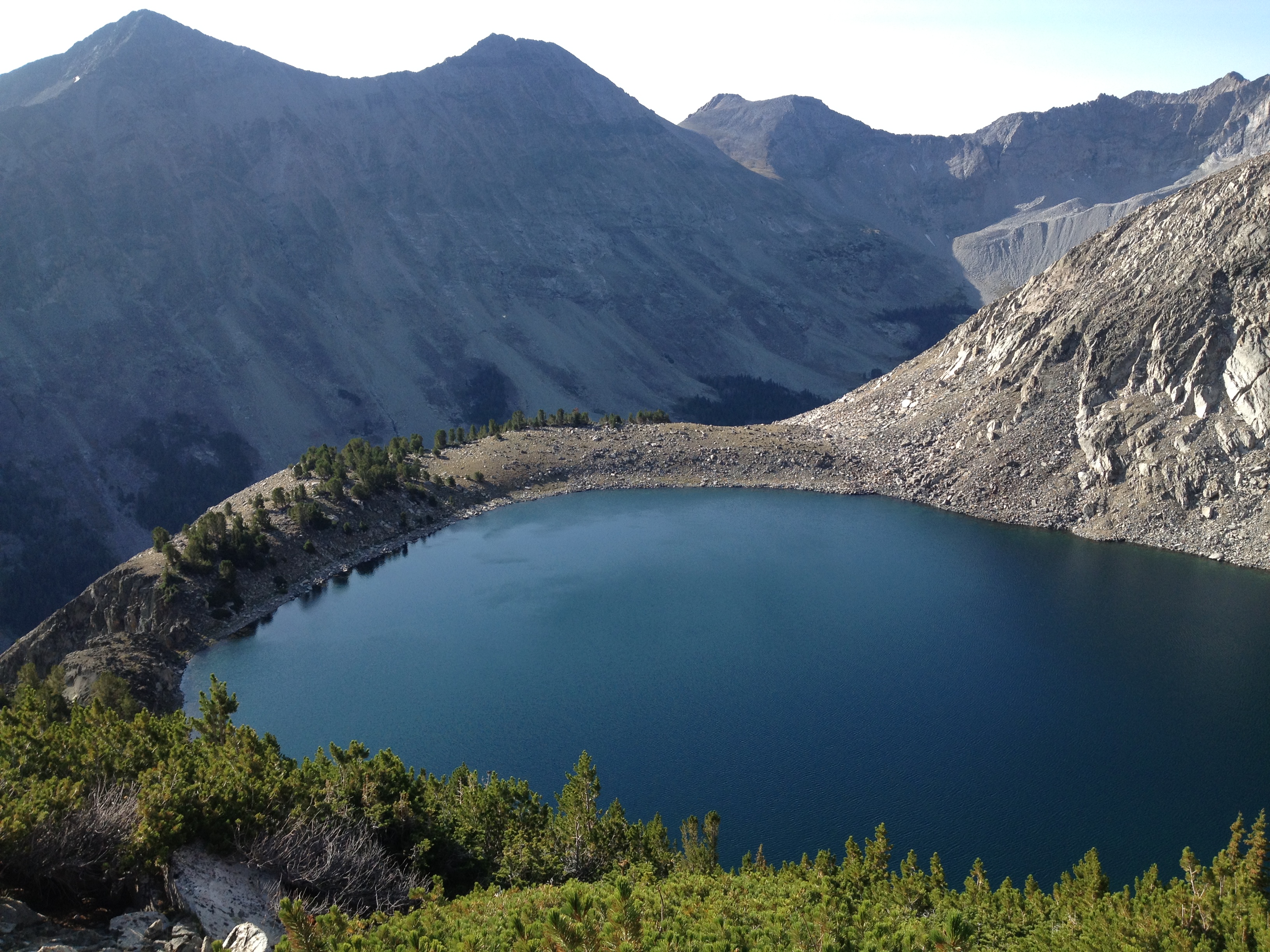 Day trips
These are easiest in terms of logistics and planning. Since you eliminate much of the work involved in staying overnight, day trips are great for beginners looking to get started. Equipment needs for a day hike fishing trip are pretty simple: some basic tackle, a water bottle, water purifier, snacks, rain jacket, and a daypack to carry everything. Investing in some comfortable hiking boots and your feet will thank you later.
For most people, expect to only cover 2 miles per hour on good trails, and 1 mile per hour cross-country. To determine how much time you'll have to fish, factor in the amount of time it takes you to access the lake and return home. Day hikes are almost always shorter, so your choice of lakes will likely be limited to those within a few miles of a road.
Although summer days are long, think about how much time you want to spend hiking and fishing to plan the length of the hike.  Lakes that lie off the trail usually see less pressure, but they can be challenging to access, especially through dense forest or over steep terrain.
In addition to standard fishing gear, day trips can be a good time to bring along a float tube or pack raft, since you are not carrying a lot of camping gear or multiple days of food. Taking a float tube to any backcountry lake can increase your chances of catching fish when they move away from shore.
Make sure to do your homework in terms of pre-trip planning. Check on trail conditions and access to the trailhead. While the hike might be short, carefully study the elevation gain. A 3-mile hike with moderate climb will be much easier at 6,000 feet than at 9,000 feet. This is where it is important to know your abilities and hike accordingly.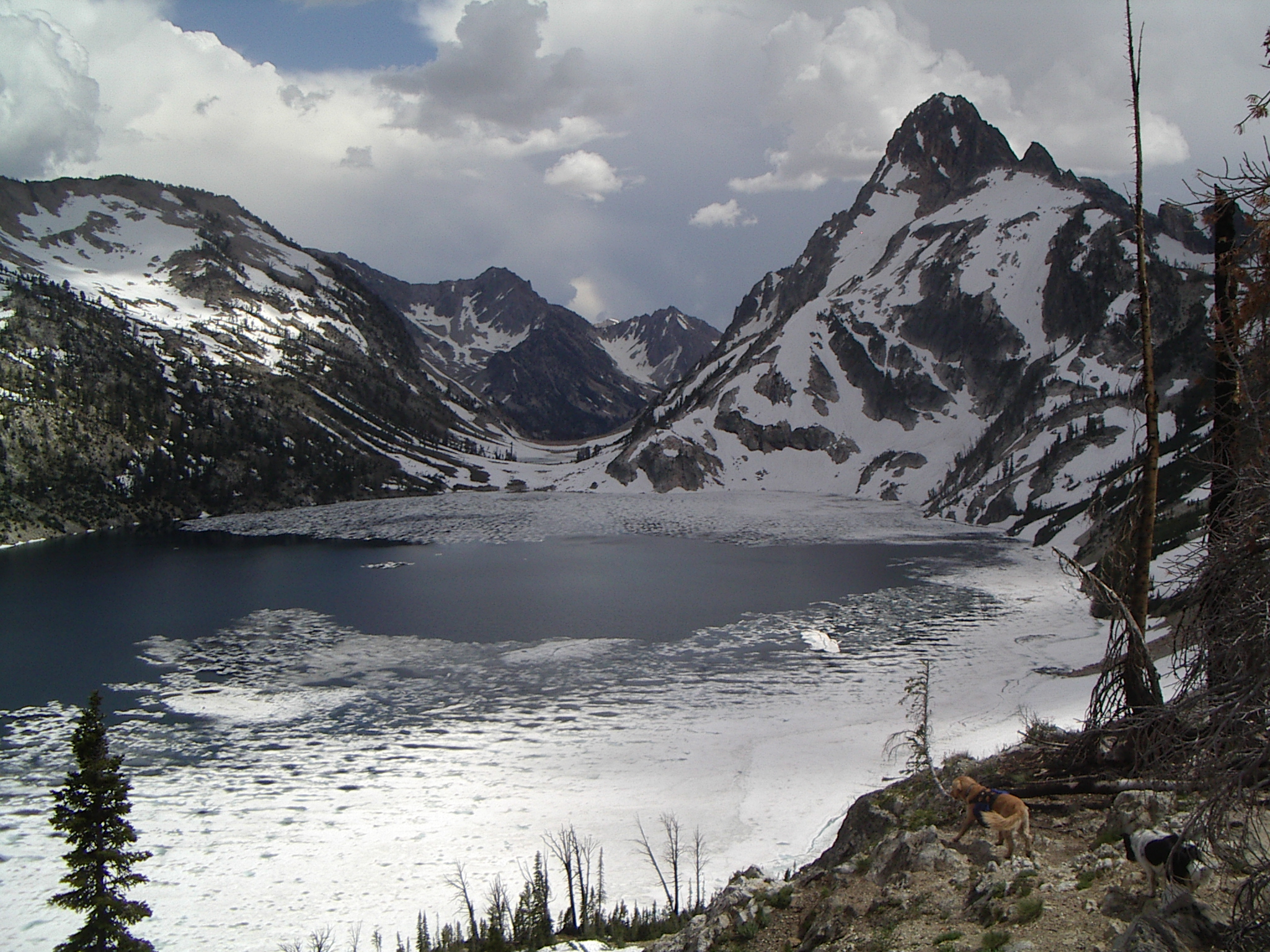 Short Multi-day (2-4 days)
Trips of 2-4 days are a great way to fish alpine lakes. They offer all the advantages (and fun) of spending a few nights in the woods. Such trips take a bit more planning, but the payoff is usually worth the extra effort.
A trip over several days allows you the option to hit multiple lakes, increasing your chance of finding good fishing. Having a few days also gives you the option to access places fewer anglers visit, generally making for a better backcountry experience and better fishing. Plan the number of days according to how much territory you want to explore, or the area of interest. Moving camp allows you to cover lots of ground and explore new areas each day. On the other hand, setting up a base camp and day-hiking to nearby lakes gives you more time to concentrate on fishing a specific area (or group of lakes), without hauling all your gear the whole time.
Multi-day trips give you the option of several trip formats. Besides the typical in/out along the same path, think about combining trails to form a loop back to your start point, or set up a vehicle shuttle to move your car to your exit point. While a multi-day trip gives you the opportunity to push further into the backcountry, it doesn't mean you have to hike far. Some careful map reading can discover clusters of lakes with 3-6 miles that can easily fill a long weekend.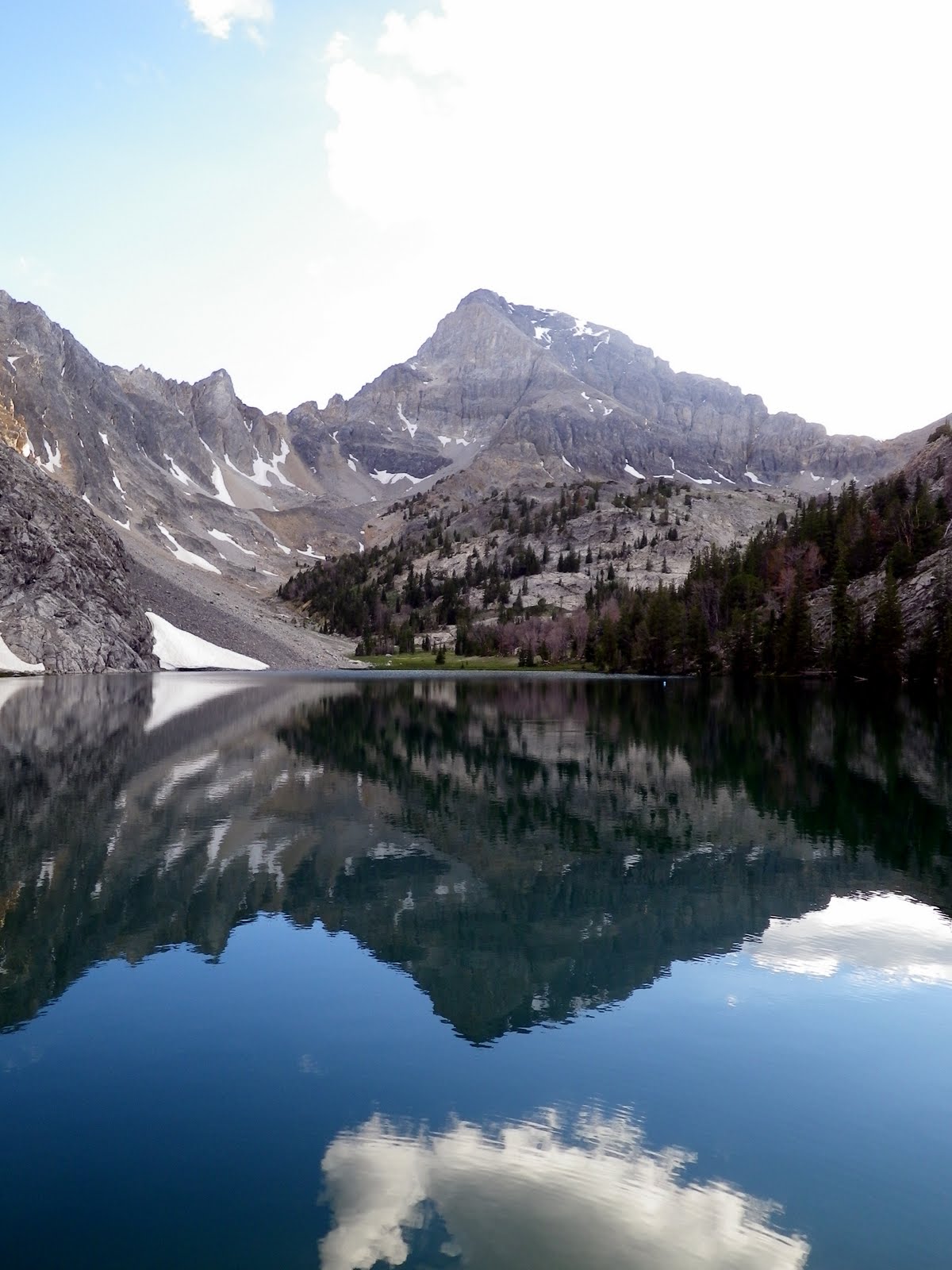 Extended Trips (5+ days)
Keep in mind that we're just focusing on fishing trips here, not planning a six-week quest into the wilderness. With that in mind, anything beyond a long weekend counts as an extended trip.
These trips are not for beginners, or the faint of heart. The longer you are in the woods, the more likely you are to encounter challenges like bad weather, fatigue, hunger, injury or equipment failure. Extended trips offer great rewards, but the added time in the field presents very real logistical challenges and risks that you need to consider. The added food usually makes for a heavier pack, so be prepared for the extra load.
That said, extended trips can get you deep into the woods and provide a rich backcountry experience. Longer trips are great if you are looking to hit many lakes, catch a variety of species, and see the most scenery.
With good trip planning and creativity, you can find ways to "lighten your load" on extended trips. Selecting a location for a food cache you can come back to every few days is one option, but be sure your cache is secure from wildlife, especially bears. Identifying what gear is necessary, versus additional "comforts" may also help you with packing light. However, dialing in your backcountry gear is typically something that comes from experience.
As a beginning backpacker, it's recommended that you get several shorter trips under your belt before planning an extended trip. The consequences of mishaps are much more serious the farther you venture from civilization, so plan accordingly!