If the great taste of a walleye fillet isn't enough, anglers will now have added incentive to catch and keep walleye in Lake Pend Oreille and connected Idaho waters. Starting March 1, an experimental program launched by Idaho Fish and Game and Avista will offer a chance at cash rewards for anglers harvesting walleye.
Fifty walleye in Lake Pend Oreille, the Clark Fork River and the Pend Oreille River have been injected in the snout with a tiny, internal tag. These tags are invisible to anglers, but turning in heads from legally caught walleye offers anglers a chance at two types of cash rewards. Anglers will receive $1,000 for a head that is turned in from a tagged walleye. Additionally, every walleye head turned in enters anglers in the monthly drawing for ten cash prizes of $100 each.
There is no bag limit on walleye in the Pend Oreille system. For rules and entry details visit Fish and Game's Lake Pend Oreille Angler Incentive Program website or any of the following fish head freezer locations:
MacDonald's Hudson Bay Resort

, 17813 E Hudson Bay Rd, Bayview

Fish & Game Field Office

, 16805 Limekiln Rd, Bayview

Garfield Bay Boat Launch

, 61 W Garfield Bay Rd, Sagle

Glengary Boat Launch

, Marina Rd, Sagle

Peck Landscape Supplies & Farm Store

, 468215 Hwy 95, Sagle

North 40

, 477181 N Hwy 95, Ponderay

Arnie's Conoco

, 32131 Hwy 200, Kootenai

Holiday Shores Resort and Cafe

, 46624 Hwy 200, Hope

Hope Marine

, 47392 Hwy 200, Hope

Bonner Park West

, 500 Railroad Ave, Priest River

Fish & Game Regional Office

, 2885 W Kathleen Ave, Coeur d'Alene (weekdays, 8 a.m. to 5 p.m.)
Experimental approach focuses on fishing power
Walleye were essentially non-existent in Lake Pend Oreille ten years ago, but numbers have been rapidly increasing since 2014. The population likely originated from an illegal introduction of walleye into Noxon Reservoir in the early 1990's. These fish moved downstream into Idaho via the Clark Fork River. Biologists now fear walleye may cause a decline in kokanee and other high-demand sportfish, such as rainbow trout, native bull trout and cutthroat trout, and bass.
Using information provided by this experimental program, biologists will evaluate how effective anglers can be at keeping walleye populations in check. The lottery will be paired with an experimental gill netting program to compare effectiveness of both approaches. Walleye harvested from gill nets will be donated to area food banks.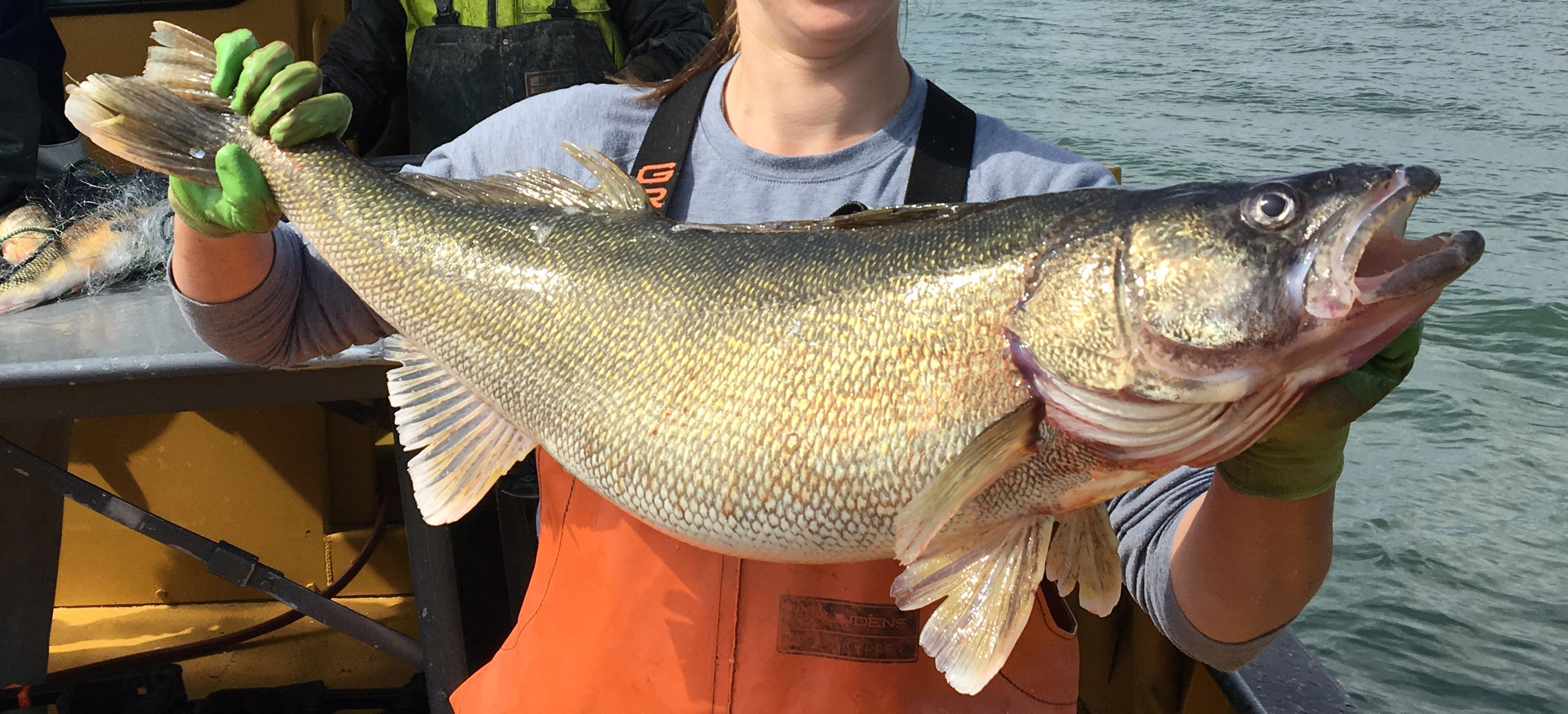 Producing over 35,000 eggs per pound of body weight, walleye can quickly reproduce and become a problem if not addressed early. They are also adapted to live in a variety of both lake and stream environments, making them very effective invaders.
Lake Pend Oreille has long been known for its trophy rainbow trout and bull trout, having produced world records for both species. Along with being a popular sportfish, kokanee are the primary prey base for these trophy fisheries and therefore considered the backbone of the fishery. As history shows, a downturn in the kokanee population has reverberating effects across the Lake Pend Oreille food web.
Borrowing a page from lake trout management
Just over a decade ago, lake trout threatened to collapse the kokanee fishery in Lake Pend Oreille.  Similar to walleye, lake trout are an introduced, top-level predator in the lake ecosystem. Since 2006, Fish and Game staff and the angling community, with support from Avista and Bonneville Power Administration, have worked to manage and suppress lake trout. Angler rewards and commercial netting were the tools used to reduce lake trout abundance.
The program is a success, as kokanee are now highly abundant and the trophy rainbow trout fishery is outstanding.  A similar management approach may work to limit walleye population growth but biologists want to test this strategy before committing long-term. 
Despite being a popular sportfish that benefit fisheries elsewhere, walleye pose a significant risk to sustaining the existing Lake Pend Oreille fishery.  Trout and kokanee are particularly vulnerable prey because these species have no spiny fins for protection. Based on stomach content analysis, walleye commonly feed on kokanee in the deeper parts of the lake and yellow perch in the shallower areas.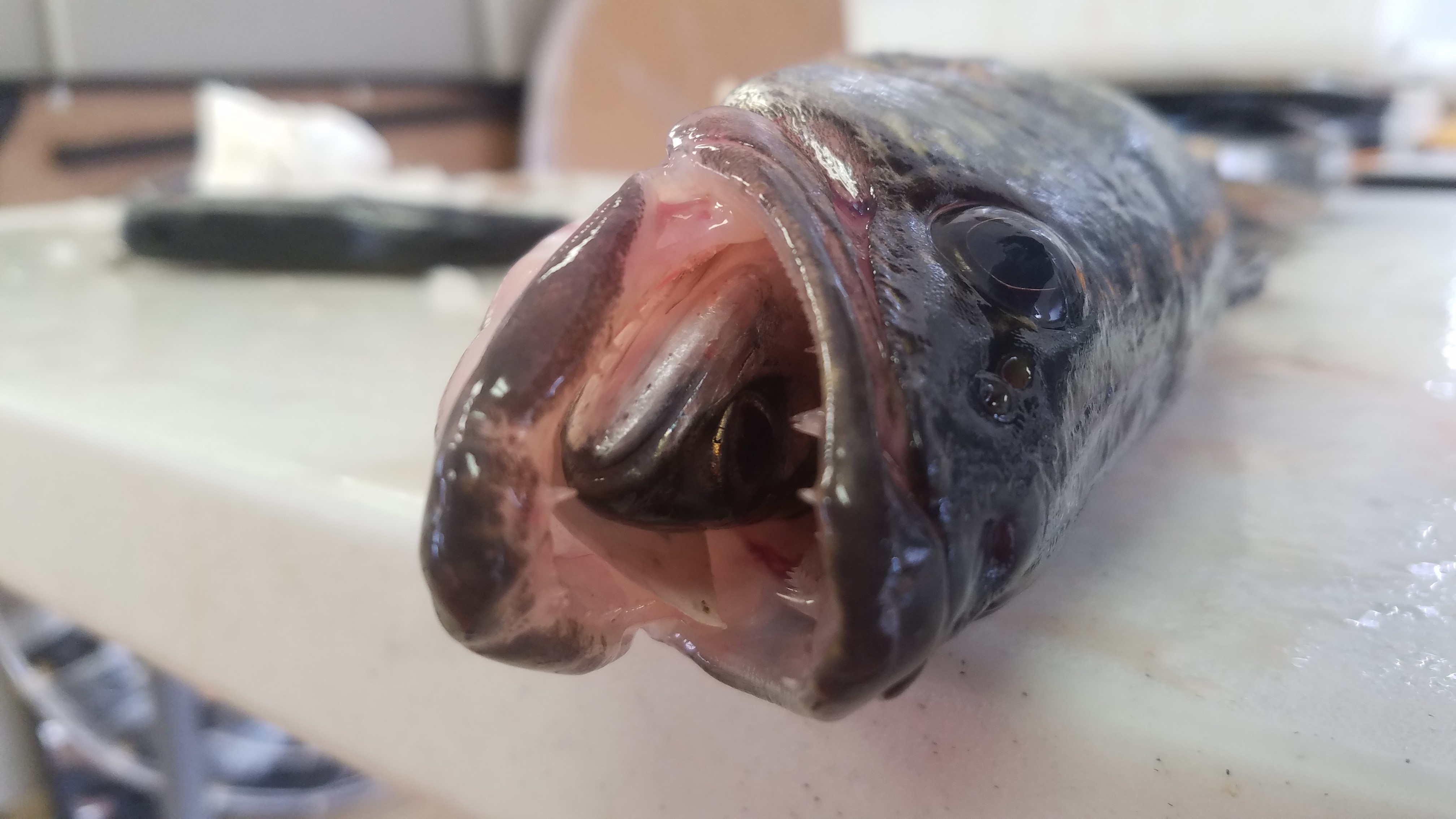 Given what is known about walleye, it is unlikely the species could be eliminated from Lake Pend Oreille entirely. Fish and Game researchers want to find effective ways to manage this new walleye population at a low enough density that does not jeopardize the existing fishery.
Walleye will be swimming in the lake into the foreseeable future. Fortunately, walleye fishing is fun and they make excellent table fare.  The walleye lottery is aimed at adding to that experience with cash rewards while directly involving anglers in Lake Pend Oreille's fishery management.
If you have questions please call the Panhandle Regional Office at (208)769-1414.