Wolf Management Background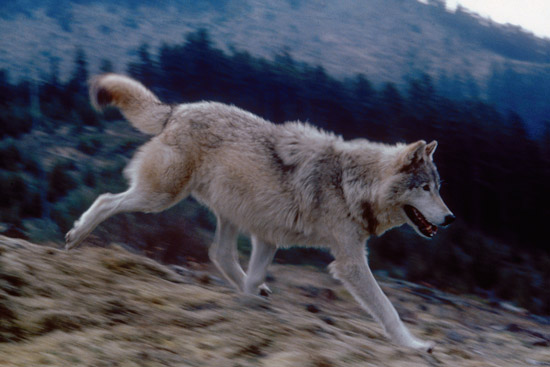 How we got here . . .
After they were nearly wiped out in the lower 48 states, wolves in Idaho were declared endangered in 1974 under the Endangered Species Act. The U.S. Fish and Wildlife Service's 1987 recovery plan for wolves in the Northern Rocky Mountains included reintroducing them in central Idaho in 1995 and 1996.
Since then, Idaho has been involved in wolf management as directed by the Legislature, which in 2002, adopted the Idaho Wolf Conservation and Management Plan. Under the plan Idaho Fish and Game would be responsible for wolf management following delisting.
In February 2005, the Fish and Wildlife Service revised the rules that govern the experimental non-essential population of reintroduced wolves in Idaho south of Interstate 90. The change eased wolf management rules and gave Idaho a greater role in wolf management.
In January 2006, an agreement between Idaho and the U.S. Department of Interior designated the state as an agent for day-to-day wolf management for the Fish and Wildlife Service.
On October 18, 2010, Idaho Gov. C.L. "Butch" Otter returned responsibility for wolf management to the U.S. Fish and Wildlife Service. Efforts to renew the 2006 agreement giving day-to-day management to Idaho Fish and Game have been unsuccessful.
On April 15, 2011, Congress passed the federal budget, which included a rider sponsored by Sen. Jon Tester (D-Mont.) and Rep. Mike Simpson (R-Idaho) requiring the U.S. Fish and Wildlife Service to republish the 2009 delisting rule within 60 days and remove wolves in Montana, Idaho, eastern Washington, eastern Oregon, and north-central Utah from the endangered species list and turn wolf management over to the states. Wolves would continue to be managed by the U.S. Fish and Wildlife Service in Wyoming until the state has a USFWS-approved regulatory framework for wolf management.
Wolves were removed from the endangered species list on May 5, 2011. Idaho Fish and Game has taken over management under the 2002 Wolf Management Plan [PDF, 663 kb]. Wolves will be managed as big game animals, similar to black bears and mountain lions. Hunting seasons will be set by the Idaho Fish and Game Commission.