The Boise River headwater streams originate in the Sawtooth Mountains. The North Fork Boise River, Middle Fork Boise River and South Fork Boise River all eventually make their way into Arrowrock Reservoir and then into Lucky Peak Reservoir. Below Lucky Peak Reservoir is considered the lower Boise River, which flows approximately 65 miles to the confluence with the Snake River. The lower Boise River is a multi-use stream popular with numerous user-groups, and provides a diverse fishery for a wide array of species. From where the lower Boise River comes out of Lucky Peak Reservoir down to approximately Middleton, the fish species are dominated by coldwater fishes, especially Rainbow Trout, Brown Trout, and Mountain Whitefish. This section of river provides a unique and popular urban fishery. From Middleton to the confluence, the species assemblage shifts to more warmwater fishes, including Smallmouth Bass and Channel Catfish.
Idaho Department of Fish and Game (IDFG) Southwest Region fisheries staff systematically samples the coldwater section of the lower Boise River to assess trends in adult trout populations on a rotating three-year cycle. In fall 2019, IDFG staff conducted a mark-recapture survey to assess wild adult trout populations. Four different sections were surveyed from Barber Park down to Eagle Island. As with any population, there are inevitable fluctuations in estimated population size and in 2019, wild trout populations were lower than in the most recent sample from 2016. However, wild adult trout populations and average fish size appeared healthy and it isn't uncommon to see wild Rainbow and Brown trout in excess of 18 inches throughout the coldwater section of the lower Boise.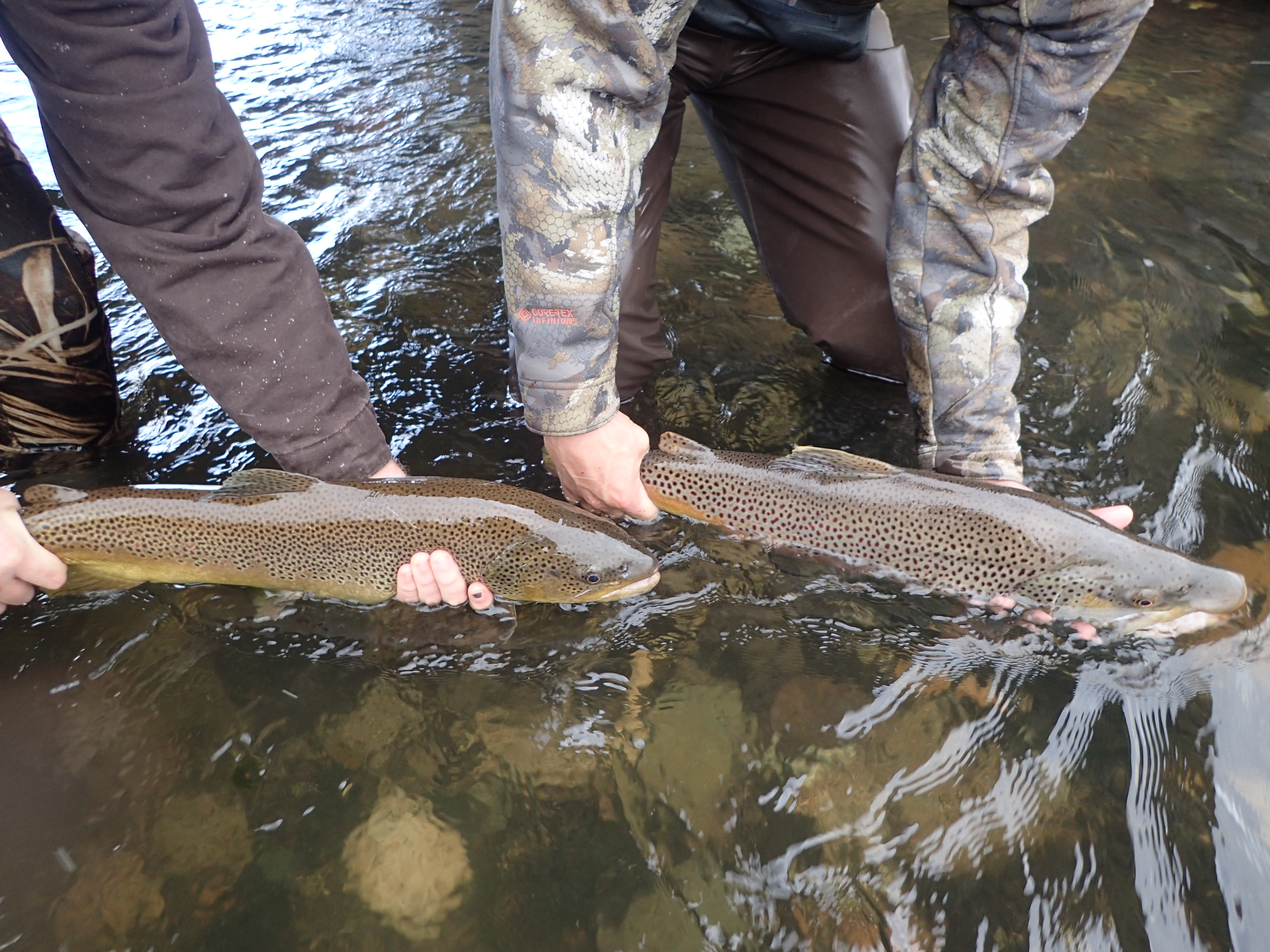 Additionally, IDFG fisheries staff conducts annual surveys for wild juvenile trout in the lower Boise River as an indicator for future wild adult trout abundance. As with the wild adult trout population surveys, populations fluctuate annually, however there is recruitment occurring in the lower Boise River. Biologists are observing adequate recruitment of wild trout to provide fish for anglers into the future. Additionally, biologists are attempting to boost juvenile trout populations in areas where recruitment is limited by utilizing egg boxes filled with hatchery trout eggs. This program was initiated in 2020 and roughly 10,000 hatchery trout eggs were added to the river this spring. Biologists hope to track the success of this hatchery supplementation and continue utilizing this program into the future.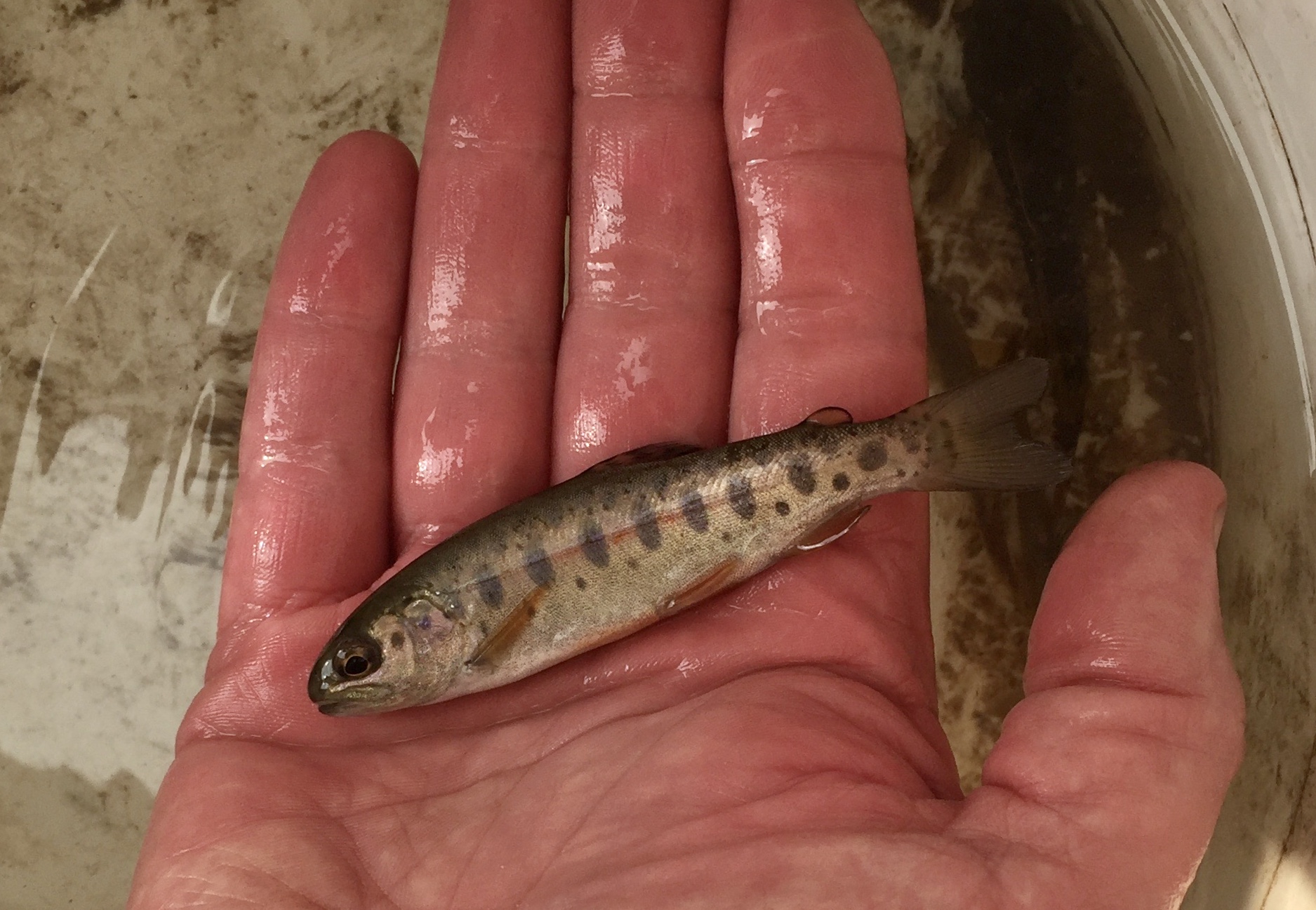 IDFG also stocks approximately 50,000 hatchery catchable trout in certain sections of the lower Boise River to provide additional angling opportunity in high-use areas of the river. These hatchery catchable trout are pressure-treated during their egg stage to induce triploidy, making both males and females functionally sterile. By stocking sterile fish from the hatchery system, cross-breeding between hatchery and wild strains is avoided. Based on past tagging data, we know that these hatchery catchables are highly utilized by anglers.
The lower Boise River continues to provide a unique urban fishery, and based on the recent surveys, will continue to provide a great angling opportunity to Treasure Valley residents and visitors for years to come. Healthy populations of Rainbow and Brown Trout as well as Mountain Whitefish can be found by anglers, often within minutes from their front door.