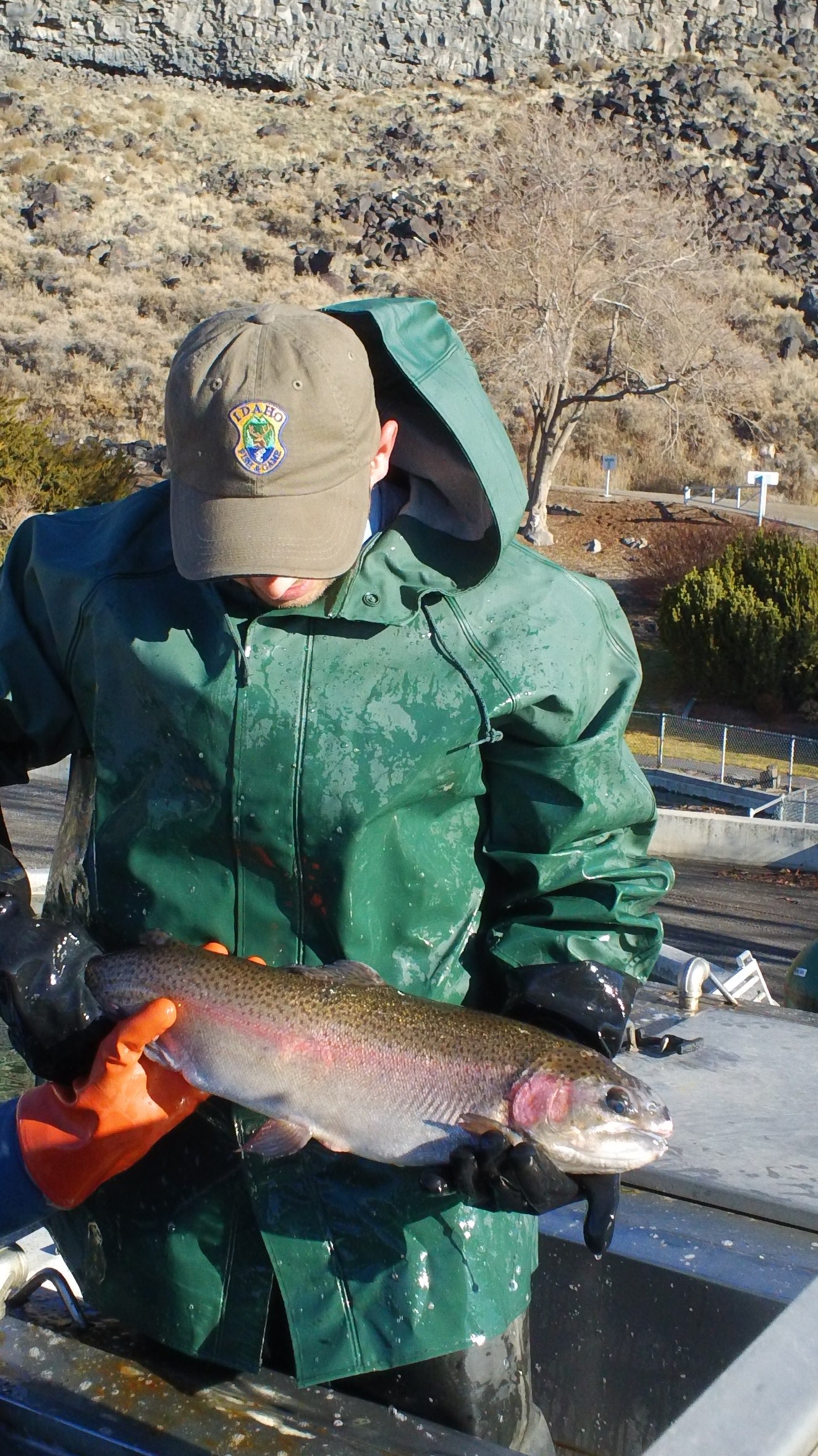 Anglers in Southwest, Magic Valley and the Southeast Idaho will be happy to see such big fish hitting some of their area ponds in late October after Clear Springs Foods donated over 3,500 pounds of fish averaging around two pounds to Idaho anglers.
"Clear Spring donate fish to us most years," said Doug Megargle, Regional Fisheries Manager. "Our anglers love seeing these big fish hit the water, and we truly appreciate their generosity."
In the Magic Valley, hatchery staff stocked 75 fish at the Filer Ponds, 131 fish at Dierkes Lake, 100 at Dog Creek Reservoir, 100 at Emerald Lake, and another 100 at Connor Pond.