The Panhandle region has placed nearly 300 GPS collars on cow and 6-month old elk calves in the Coeur d'Alene and St. Joe River drainages since 2014. Perhaps you've had a sighting of these collared animals on your game camera or heard about our helicopter capture effort in the winter and wondered what we're doing.
The focus of the study is to calculate elk survival rates. The survival rate is one of the most important factors in population dynamics. Placing collars on elk allows us to monitor the animals and find out if they live or die. We calculate annual survival rates for cows and 6-month survival rates for calves (we monitor calves from 6-months old when we capture them in the winter until they are one year old).
So what have we learned?
First, we found that cows have a high survival rate; since 2014 when we began the study, the annual cow survival rate has been 94%. In the Panhandle, once an animal reaches one year of age, survival seems to be consistently high, even under different winter conditions.
Survival is typically lower and more variable for young of the year animals. This has been the case for elk calves. Calf survival following the mild winters of 2015 and 2016 was 80%, which is very high for young animals. The survival rate following the most recent winter was 50%, considerably lower than the previous years. The long duration of snow in low elevations last winter caused some calves to burn entirely through their fat reserves.
The trend of an elk population (whether it's increasing, stable or declining) depends on the survival of cows and calves in the population. Cow survival is the most important factor in population dynamics. If there aren't enough reproductive females in the population to offset mortality and other factors like emigration, the population will decline. Therefore, the 94% annual survival rate for adult cows in the Panhandle is certainly good news!
Calves represent the future of the population. Female calves must survive to reproductive age so they can replace the older cows that no longer produce calves. The 80% survival rate in 2015 and 2016 is very encouraging. Those animals are now entering the reproductive part of their life. The winter of 2017 took its toll, but a 50% survival rate is not catastrophic. Several years in a row of low survival rates would cause concern, but the two previous years with high calf survival rates is like money in the bank for the elk population.
So what is killing the animals that died? We are working on this topic right now. Stay tuned!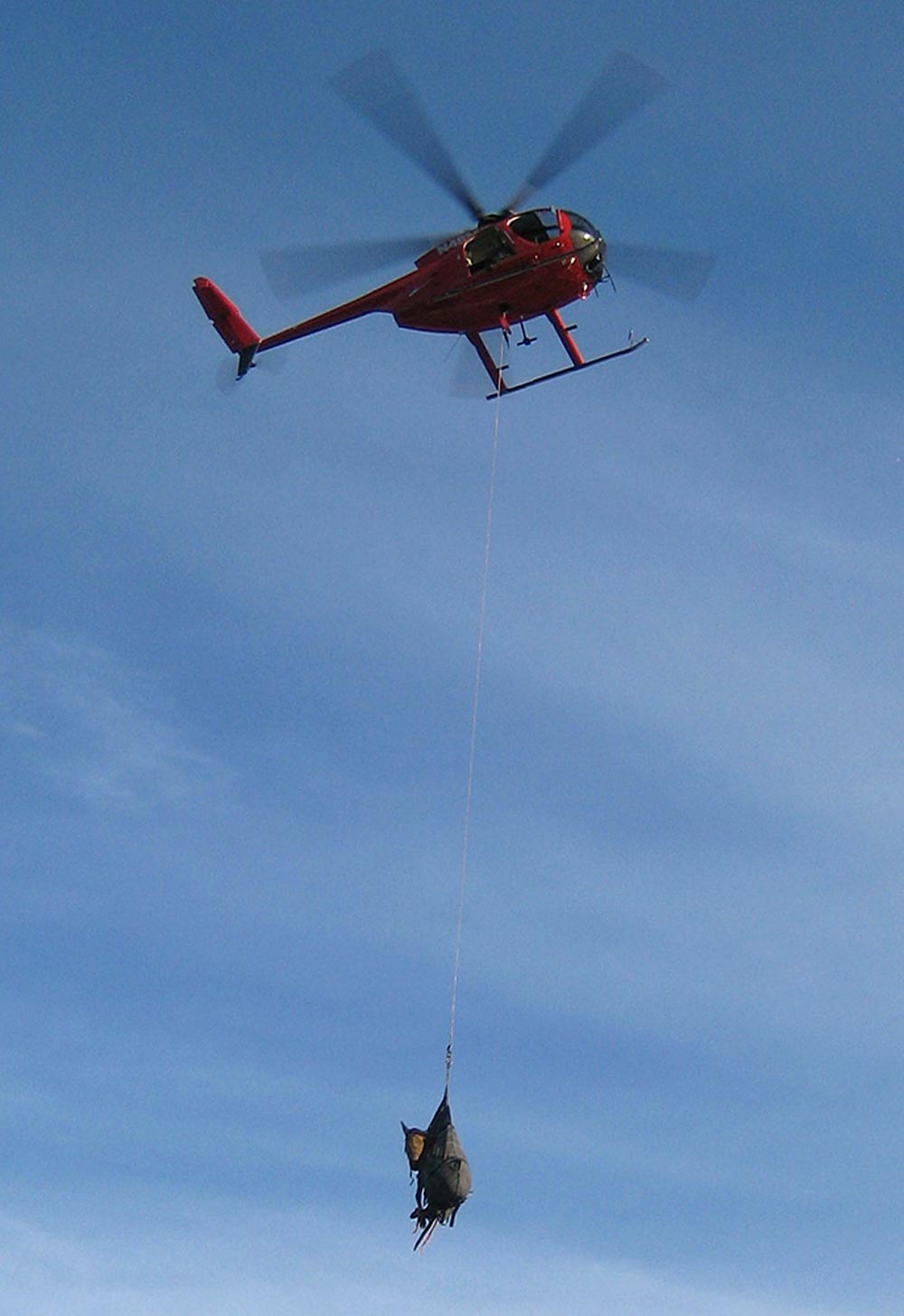 CAPTION: Cow elk being transported to a base camp for collaring, body and ultrasound measurements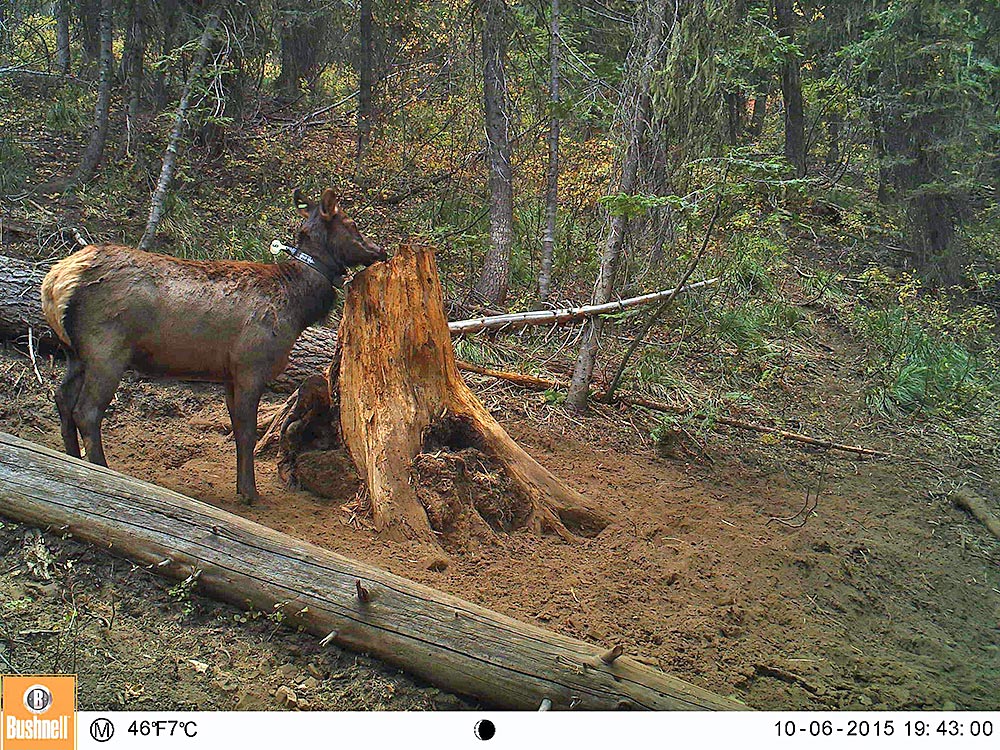 CAPTION: Panhandle game camera - collared cow elk