We believe fishing is for everybody - regardless of physical abilities. The sites located in each of the regions have hard finished unloading pads, pathways to accessible restrooms and boat ramps, accessible fishing platforms and in some places accessible picnic tables and shelters. Because of terrain limitations or very low use some sites may not be accessible to everyone.
The list below shows the seven administrative regions of Fish and Game. Select a region you are most interested in to view the accessible sites and facilities in Idaho.
Accessible Fishing Sites by Region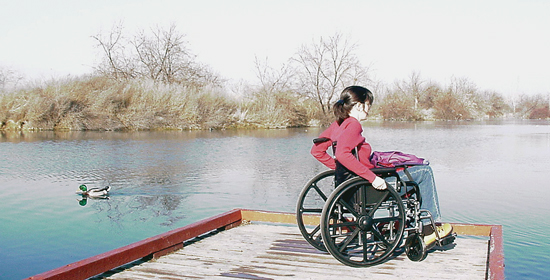 Enjoying the water is for everybody.