South Central Idaho
The Wildlife Tracts program is a cooperative venture between the Bureau of Land Management (BLM), the Idaho Department of Fish and Game (IDFG), and the Bureau of Reclamation (BOR).  These tracts provide islands of permanent wildlife habitat for a variety of wildlife species and allow public access for a number of recreational activities.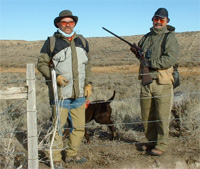 Wildlife Tracts consist of BLM and USBR managed land, usually surrounded by private agricultural property, and specifically managed as wildlife habitat. There are 289 tracts in the program ranging in size from 10 to 930 acres encompassing over 33,000 acres in South Central Idaho.
The success of the Wildlife Tracts program is founded in cooperation and mutual benefit. Landowners, public land managers, wildlife enthusiasts and dozens of bird and mammal species all benefit from the work accomplished through this program.
Use the Hunt Planner's
Interactive Map Center
to explore the Wildlife Tracts in southern Idaho. Select layers to turn on/off land ownership, topography, aerial photos.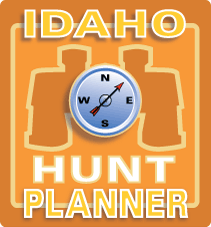 The Wildlife Tracts Program Benefits:
Hunters and Recreational Users
The public benefits from the recreational opportunities these tracts provide. Upland game bird hunting is the most popular activity on most wildlife tracts. Some of the larger tracts are used for birdwatching, photography and hiking.
Wildlife commonly seen on or near these tracts include Swainson's and ferruginous hawks, long-billed curlews, Brewer's sparrows, sage thrashers and other song birds, waterfowl, deer and rabbits.
As you use these tracts, please respect the rights of adjacent landowners and their property. Remember, these tracts benefit people and wildlife. Enjoy them!
Wildlife
The tracts help meet the needs of wildlife found close to farms, particularly pheasants and gray partridges. This program provides islands of permanent cover in an ever changing agricultural environment. In winter, tracts with shrubs provide crucial shelter. Often, they are the only places with shrub cover for several square miles. Without the cover, upland game birds are vulnerable to weather extremes and predators. In addition, other wildlife species benefit from wildlife tracts.

Local Farmers
The Wildlife Tracts program can benefit local farmers and simultaneously increase the amount of wildlife habitat available for public access. For instance, portions of some BLM tracts are farmed under Cooperative Farming Agreements involving BLM, IDFG, and private landowners.
Under the agreements, farmers typically provide and maintain high quality irrigated and dryland wildlife habitat, often with food plots of grain or corn. In return, farmers are allowed to farm a portion of public land.
Habitat Improvements: Although these tracts are set aside primarily as wildlife habitat, some are in unsatisfactory condition. In the past, wildfire, unauthorized farming, and trash dumping have diminished or eliminated wildlife values on some parcels. However, the potential still exists for establishing quality habitat on these tracts.
The agencies have plans to improve habitat conditions through a variety of projects. In the past, guzzlers, raptor platforms, kestrel and bluebird boxes, and a variety of other habitat improvements were conducted on some of the tracts. Others have been seeded with grasses and forbs to provide nesting cover. Many of the tracts, though, are still in unsatisfactory condition. Future work includes planting shelterbelts and shrub thickets, to improve winter cover and food sources. Cheatgrass (Bromus tectorum) will be controlled on many of the tracts, which will then be revegetated with native grasses, forbs, and shrubs. Wetland vegetation will be planted on some of the USBR tracts with holding ponds.
How You Can Help
The Bureau of Land Management, the Bureau of Reclamation and Fish and Game would like to invite you to contribute to this endeavor. You and your organization are welcome to assist in project construction and maintenance, planting trees and shrubs, recording wildlife observations and/or reporting vandalism and other abuses. To find out how you can help, contact one of the cooperators listed below.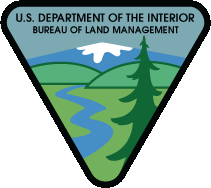 U.S. Department of the Interior, Bureau of Land Management
Jarbidge Field Office
2536 Kimberly Rd
Twin Falls, ID 83301
(208) 736-2350
Burley Field Office
15 East 200 South
Burley, ID 83318
(208) 677-6641
Shoshone Field Office
400 West F Street
Shoshone, ID 83352
(208) 732-7200

Bureau of ReclamationSnake River Office
1359 Hansen Avenue
Burley, ID 83318-1821
(208) 678-0461 Ext. 15  
Fish and Game OfficesSouthwest RegionMagic Valley Region