Mild weather so far means more young deer and elk are surviving this winter, which will likely grow herds and produce more game for big game hunters next fall. 
Idaho Fish and Game biologists have been monitoring 244 mule deer fawns and 246 elk calves that were captured earlier this winter and fitted with telemetry collars. 
Through the end of February, monitoring showed 88 percent of the fawns and 97 percent of the calves were still alive. That compares with 55 percent of the fawns and 80 percent of the calves surviving through February last winter. 
Less snow, especially at lower elevations, and warmer temperatures means fewer animals are likely to die from malnutrition, predation and other factors that increase mortality during a difficult winter. 
Despite spring-like temperatures in early March, the young animals still have not cleared their final hurdle. Those weakened by winter may have a hard time transitioning to fresh, green forage and can still die. 
For that reason, "March and April is when we normally see the highest mortality," said Daryl Meints, Fish and Game's deer and elk coordinator. 
However, barring a late surge of cold weather, it's likely that survival will be considerably higher than last year. Only 30 percent of fawns that were collared and 54 percent of calves survived last winter, which was among the lowest survival rates in the last 20 years. 
Biologists will monitor animals well into spring and produce the final survival rate for fawns and calves, but will continue monitoring them until the collars quit working or fall off, which they are designed to do as the young animals outgrow them.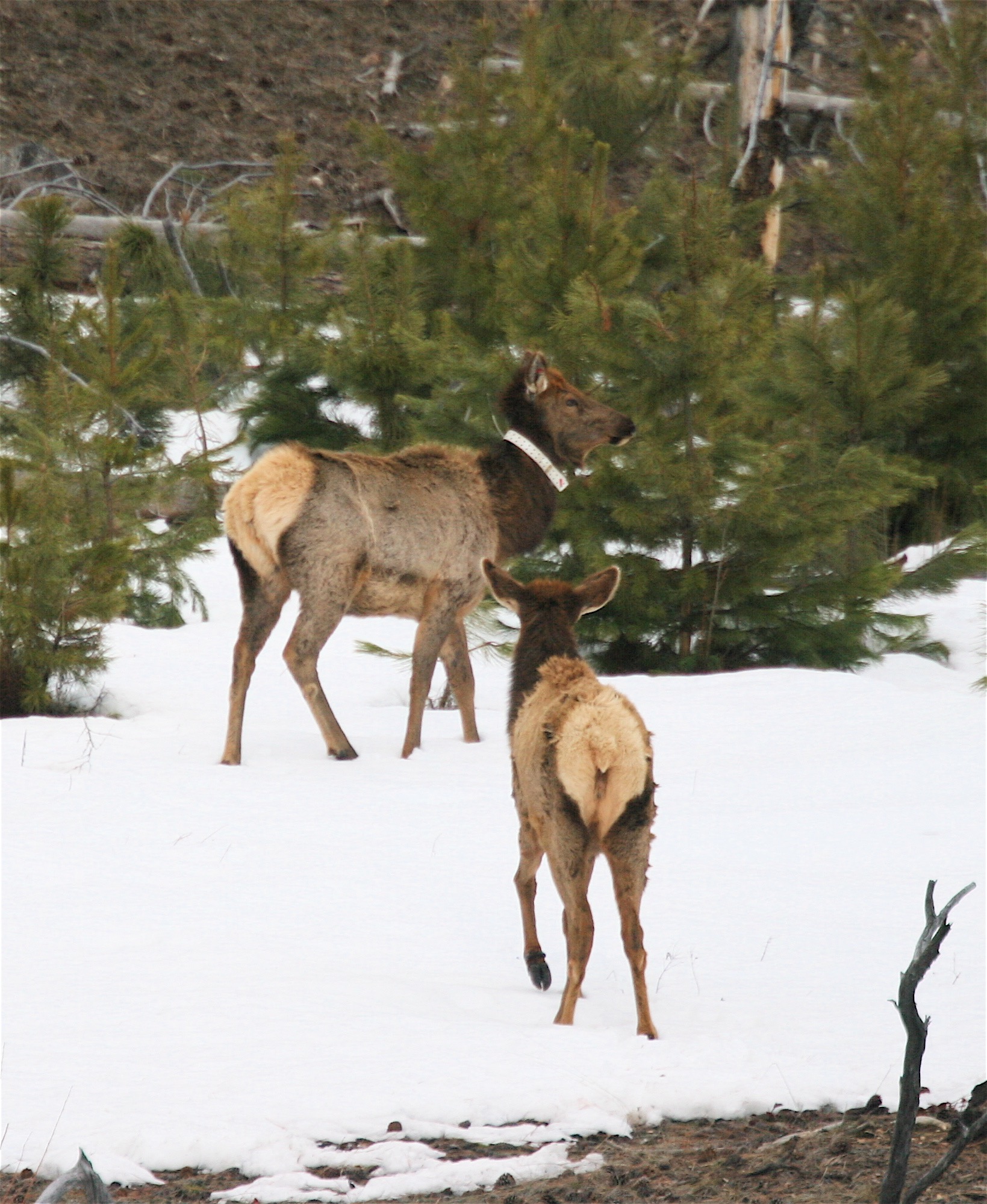 Photo by Roger Phillips/Idaho Fish and Game