Pocatello - 2 and 1/2 Mile Road
Landowner Notification Not Required. To access this property landowner notification is not required.

Many properties in the Access Yes! program do require landowner notification. Be sure to check before visiting.
Property Contact:
WH Land and Livestock

Directions: North of Pocatello to 2 1/2 mile Road. East on 2 1/2 mile road to end of pavement.
Description: Rangeland, dry cropland and CRP
Private Land: 3936 acres
Public Land: 2560 acres of BLM
Available: 7/1/2019 - 6/30/2020
Access: Unlimited
Access Restrictions
Vehicle use only on existing roads
No vehicle use: foot or equestrian access only
No open fires
Registry at Registration Box REQUIRED prior to hunting.
Keep gates closed. Please don't block gates!

Motorized vehicle use only permitted on designated routes marked in black on the map below.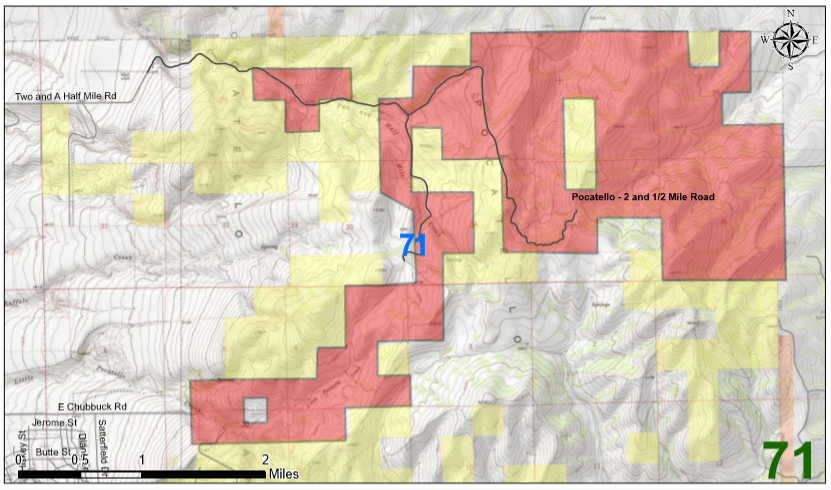 Off route vehicle use is prohibited (see map for details)
The only access is up a 2 1/2 mi. road. The property is open year round, however, the county has the road closed until October 1. Walk-in still permitted while the road is closed, but ask neighboring landowners for permission before crossing their land.
Hunting and Fishing Opportunities
Follow links to view hunting opportunities on this property.
2497