The Idaho Salmon and Steelhead Days event is held every September at the MK Nature Center. It is a collaborative effort of state, federal, tribal, and private entities. This three day celebration of native Idaho fish species and their habitats is a hands-on learning experience designed to increase appreciation and awareness of the biology, ecology, economic significance, and cultural values of these amazing animals.

The event, which started in 1996, is attended by 1500-2000 students annually. Due to its popularity, we are unable to accommodate all the classes that wish to attend. Therefore, each year we select and invite the participants in as fair a manner as possible.


Here's what the kids will do!
Gyotaku - Japanese Fish Printing
Children will learn the ancient Japanese "art" of fish printing by painting a fish and transfering the "stencil" to a piece of paper. Gyotaku is currently used primarily for artistic purposes, but was originally used as a record keeping method for Japanese fishing fleets!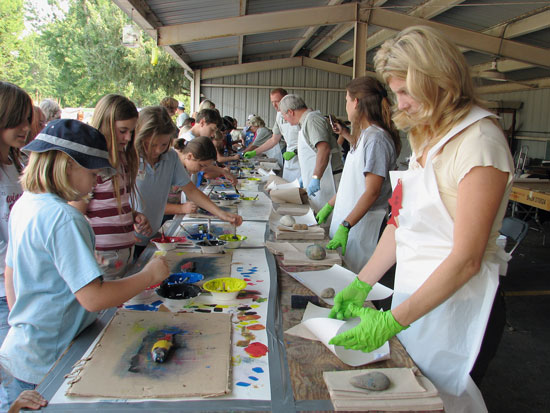 Salmon Maze - Salmon Life History
At the salmon maze, students receive a full dose of salmon life history information. They learn the fascinating biology of anadromous fishes - species that are "born" in freshwater, migrate to the ocean as juveniles, and then return to their home waters as adults to spawn.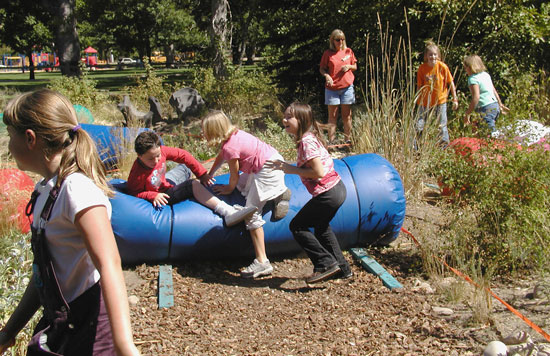 Kids in the Creek - Full on Outdoor Education
Students get a crash course in aquatic ecology by "playing" in the Boise River. Our instructors guide the students with collection of insects, fish, crayfish and whatever else they can catch in their nets (and hands). This activity provides first-hand, up close and personal knowledge of food webs, energy cycles, habitat and more.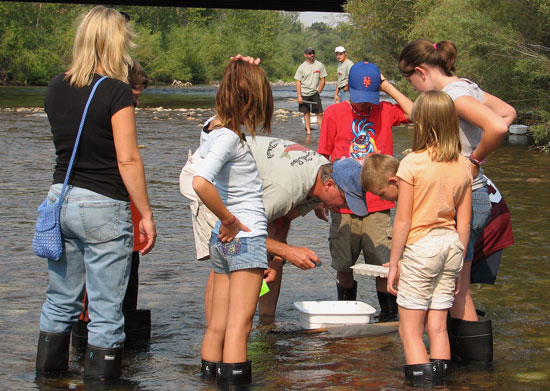 Salmon and Our History
We are carrying on Elmer Crow's legacy of demonstrating just how interesting and important these fish are, not only to Native American cultures, but to others as well. While salmon and steelhead headline the event, we have Elmer to thank for bringing Pacific lamprey into the discussion. As Elmer said, "my brother eel is cool. He's just flat cool."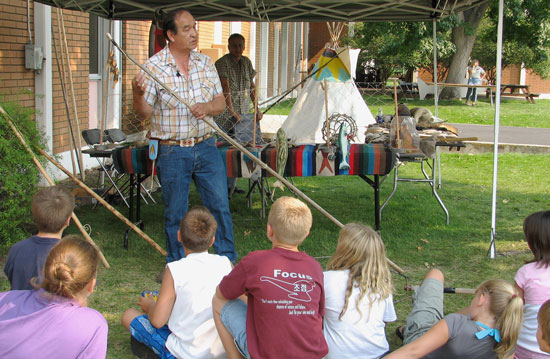 Ecology/Salmon Viewing - All Things are Connected
This activity emphasizes the importance of terrestrial plants to the aquatic environment, how trees and other vegetation stabilize streams and provide food and cover for aquatic wildlife, and how  the nutrient cycle pertains to salmon. Each class will also see live Chinook & kokanee salmon swimming in the Nature Center stream.