Specialized two-day workshops are 15 hour workshops that focus on a particular wildlife management issue, species or subject area. Classroom work and field trips fill the 15 hours. The workshops are designed for individuals who are seeking more ways to incorporate Project WILD into their curriculums.
The standard workshop fee is $40, however, at some of our Specialized workshops, we have to charge more to pay for specific items related to the workshop (ex: buses, meals, lodging).  It is noted in the description if an additional fee is due upon arrival at workshop. 
The Introductory WILD workshop OR the WILD about Early Learners workshop are prerequisite for the following Specialized workshops. However, we can be flexible if a prerequisite workshop isn't available to you directly before the scheduled Specialized workshop. 
Optional university credit is available through Boise State University or Northwest Nazarene University. An outside assignment is required for those who are taking the workshop for credit. Participants register and pay for credit online at the respective university website, the additional per-credit fee is $60. A credit registration link will be sent to participants before the workshop.
To register for a workshop, click the link below or contact Lori Adams, Project WILD Coordinator, at (208) 863-3236 or by e-mail.
Workshops
WILD About Fishing
Jump for the chance to learn how to slip fishing into your curriculum! It doesn't have to be something extra you teach! Let us help you determine how to make it work for you! Fish On!
No class scheduled at this time.
---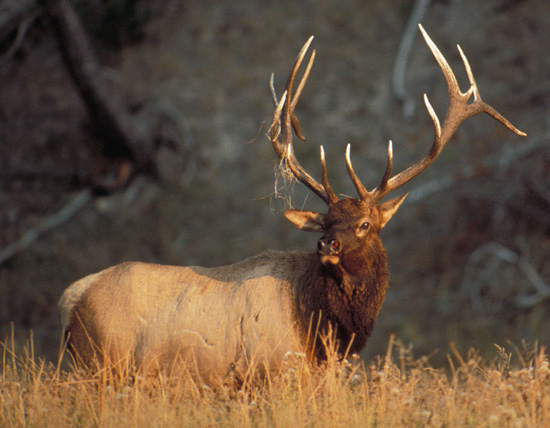 WILD about Elk
Idaho is home to the third largest population of elk in the country. It's time we give this critter its due. Spend an evening at the McCall Outdoor Field Campus, and get ideas to incorporate the majestic elk into all subject areas. Additional cost for lodging/food*.
McCall, ID June 6 & 7, 2019 (Class is FULL - add name to waiting list on registration site)
---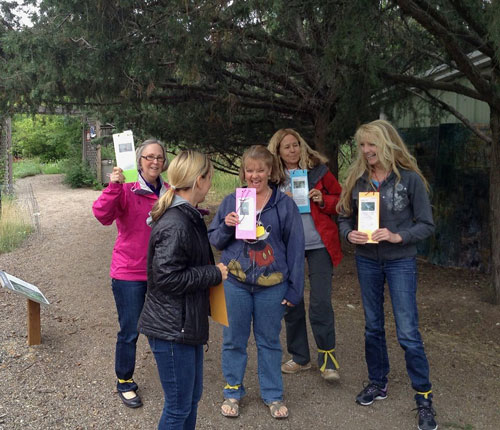 Focus on Literature with WET, WILD and Learning Tree
Environmental education and reading: A great match! Participate in this workshop to find out ways to make literature connections with activities from the three "Projects." A $30 registration fee covers your choice of one of the Project guides and three books to supplement your classroom library. Prerequisite one of the following: Project WET, Project WILD or a Project Learning Tree workshop.
Pocatello, ID July 16 & 17, 2019
---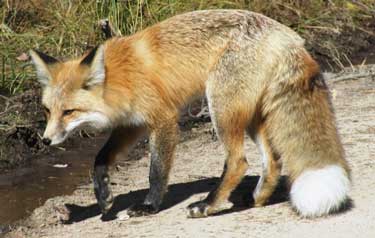 WILD about Idaho's Native Zoo
The Pocatello Zoo is the only native wildlife zoo in Idaho, and counts itself as one of the very few native wildlife zoos in all of North America! Join our workshop to learn all about it!
You won't find any wallabies, elephants, or capybaras at this zoo, but you will engage in a nose-to-nose experience with some of Idaho's most cherished "residents" and will learn about this zoo's important dedication to the conservation of wildlife found right here in Idaho and throughout the Rocky Mountains.
Join us for two fun and educational days filled with hands on Project WILD activities, informational presentations, and a behind the scenes tour of the Pocatello Zoo—including its world class grizzly bear exhibit. The workshop will be held at the Pocatello Zoo's Education Building located at 3101 Avenue of the Chiefs. Class times are 8:30 am to 3:30 pm both days.
No workshop scheduled at this time.
---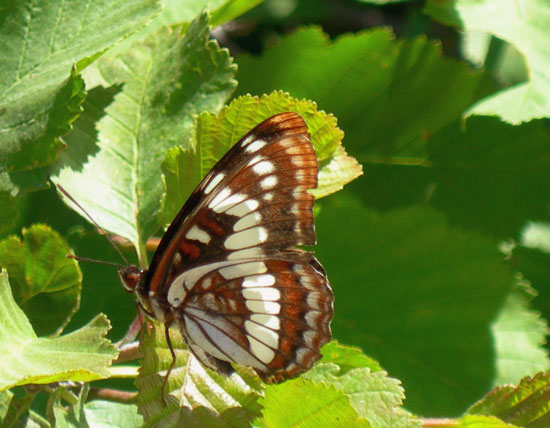 WILD about Pollinators
Join the Idaho Botanical Garden and Project WILD and learn why pollinators matter, the importance of pollination, who the pollinators are, and that natural history of some of our most common pollinators. Learn why we should be concerned about the threats to pollinators and how to help.
June 2020
Boise - Botanical Gardens
---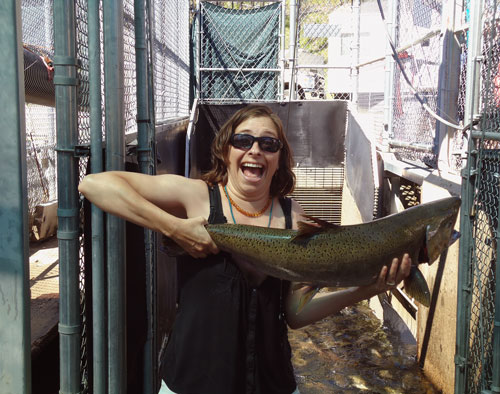 WILD about Salmon
This workshop offers teachers the opportunity to learn more about one of Idaho's most precious resources: salmon. The first day of the workshop is held at the MK Nature Center in Boise. The second day of the workshop is a field day at the fish trap on the South Fork of the Salmon River where teachers will get to handle a live salmon returning from the ocean!
Boise, ID – July 11 & 12, 2019
---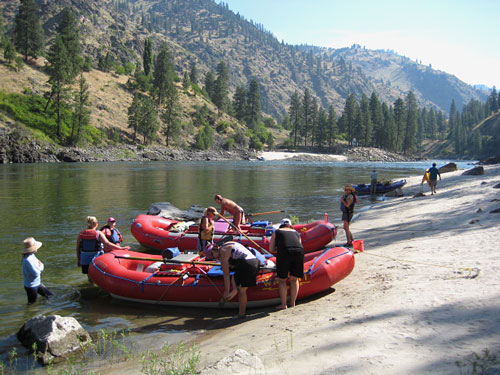 River Ecology with WET and WILD
Immerse yourself in nature and have tons of fun! Float the Salmon River for an experiential education in ecology and conservation. Enjoy a two night camp-out along the free flowing river and complete with campfire cooking and camaraderie. Earn a university credit (a second one optional with outside assignment) and wisdom to take back to your classroom to share with your students. Four to Five hours of float time each day. River trip handled by Wapiti River Guides.
Cost:
$40 Project WILD registration fee (due now - includes WILD materials, supplies etc)
$60 for 1 university credit/$120 for 2 (optional), $450 – Three day float trip, use fee & all food (3 lunches, two dinners & two breakfasts) – payable to river guides – Total cost with credits $610 (best float trip ever for that cost!)
Riggins, ID - July, 2020
---
MK Nature Center with WET & WILD
Project WET, WILD and MK Nature Center join forces to share with you information from to urban animals (and others) to watersheds, composting and much more! Learn how to use what you have in your backyard to share nature with kids!
Boise, ID - June 10 & 11, 2019
---
WILD about Zoo Boise
Project WILD and Zoo Boise have teamed up to create a teacher workshop that will provide you with lessons and activities that will focus on animal wildlife and habitats beyond Idaho. Themes include animal behavior, exhibit design, endangered species, scientific method and zoos' participation in wildlife conservation programs. This one credit workshop will take place at Zoo Boise. Come and enjoy all the zoo has to offer and ways to tie the information into your curriculum! Zoo tours, science in action conservation curriculum.
Boise, ID – September 20 & 21, 2019
---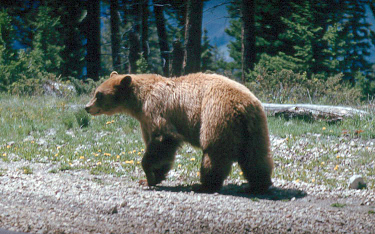 WILD about Bears
Participants will learn all about the bears of Idaho. In addition to classroom sessions, teachers will observe techniques used for live bear trapping and may be able to observe biologists working with trapped black bears. Teachers will be exposed to a variety of bear-related activities and in addition to biological information, will learn about safely managing human/bear interactions.
Two nights hotel-style lodging at the newly developed Scoville Conference Center, fantastic food and useful materials for $225 double room; $335 for a single room – plus $120 for optional two credits ($40 to hold your spot). Space is limited, register early. $125 for an off-campus fee.
Harriman State Park, ID – August 5, 6, 7, 2019
---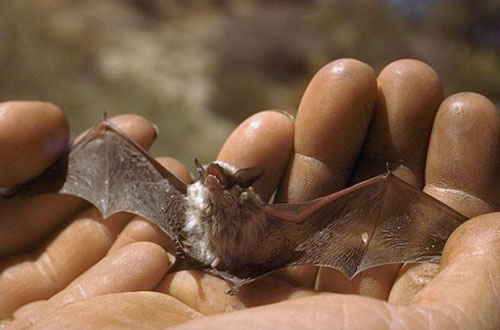 WILD about Bats
Learn more about the world's only flying mammals in the newest workshop to join the Project WILD family.
These fascinating masters of the night sky take flight every evening throughout Idaho to work Mother Nature's night shift-- controlling crop pests, munching on mosquitoes, and even slaying a few scorpions.
This workshop will not only dispel common myths about bats, but will offer a field opportunity to join biologists for a night of bat capture - "catch and release" only of course!
We won't stay up too late because our second day will be filled with information sharing and brand new bat-related educational activities perfect for any time of year, not just Halloween!
Pocatello, ID – July 2020
---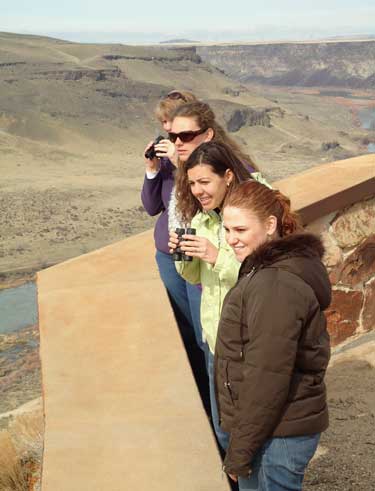 WILD about Raptors
The goal of this workshop is to give teachers a broader knowledge of Idaho's birds of prey. Live birds and experts from the field join us for this workshop. Take part in activities and ideas to integrate raptors into your curriculum.
The first evening of the workshop is spent at The Peregrine Fund's World Center for Birds of Prey.
 – Day two of the Workshop takes place at BLM's Snake River Birds of Prey NCA.
Boise, ID – March 13 & 14, 2020
---
WILD about Turkeys
If you have ever noticed a wild turkey running around, it could be one of three turkey subspecies that have been introduced into Idaho. Wild turkeys are interesting!  Attend this workshop to discover much about this bird.  What does it eat, where does it live, how does it communicate and how to tell if it's a male or female! Then identify many fun ways to integrate what you've learned into the curriculum you teach!
Pocatello, ID – (No Class Scheduled at this time)
---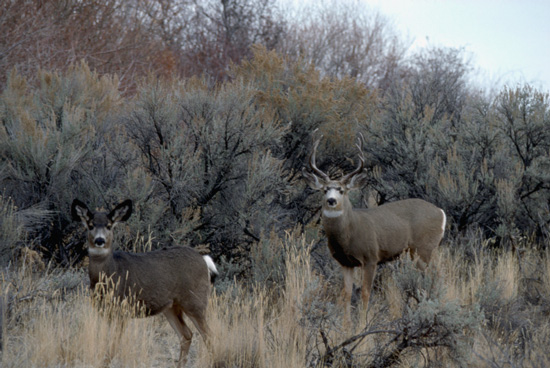 WILD about Deer and Grouse of Idaho Deserts
Attend this workshop to learn how grouse and mule deer play important roles in our desert ecosystem. Learn ways to incorporate meaningful lessons dealing with the native species into your curriculum. Expect a field trip the second day.
No workshop scheduled at this time.